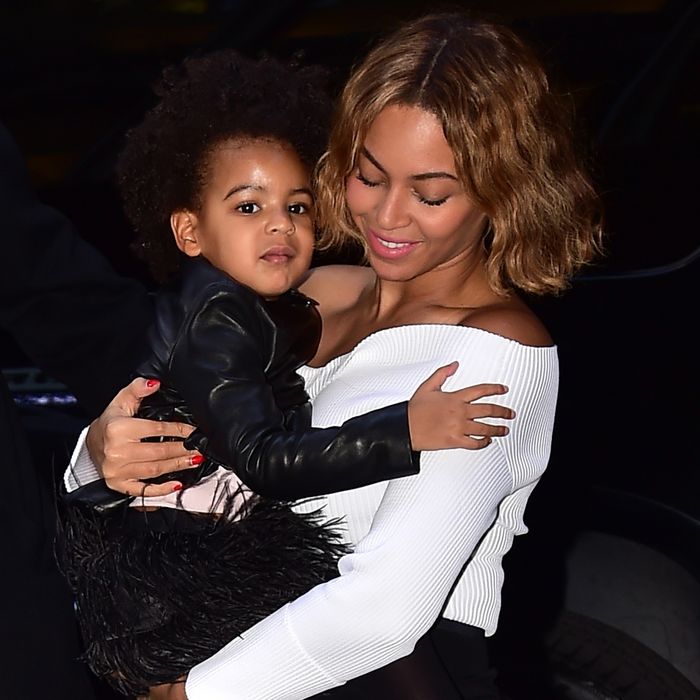 *heart eyes emoji*
Photo: Alo Ceballos/Getty
One of the prerogatives of being a parent is recording every single thing your child does so you can embarrass them in the future, and that includes everything from toilet training to awkward school plays. What happens if they're just freaking adorable from day one? What then? Case in point is this short, pixelated clip of Blue Ivy at her dance recital.
Ever the child of Destiny's Child, Blue Ivy is front and center leading a gaggle of equally adorable 4-year-olds as they wiggle in and out of time to "You Can't Stop The Beat" from Hairspray. As if dancing to John Waters's most heart-warming musical isn't cute enough, they are all wearing ruffly, sequined costumes — you know, the kind that every wannabe dancer begs his or her parents for until they succumb and spend hundreds of dollars on a costume that suddenly seems unbearably itchy and awful when it's time to actually perform.
These consummate professionals keep it together, if not entirely in sync, but that's part of their charm. It's not their fault that they're in the presence of a globetrotting princess who's the heir apparent to a pop-culture dynasty!