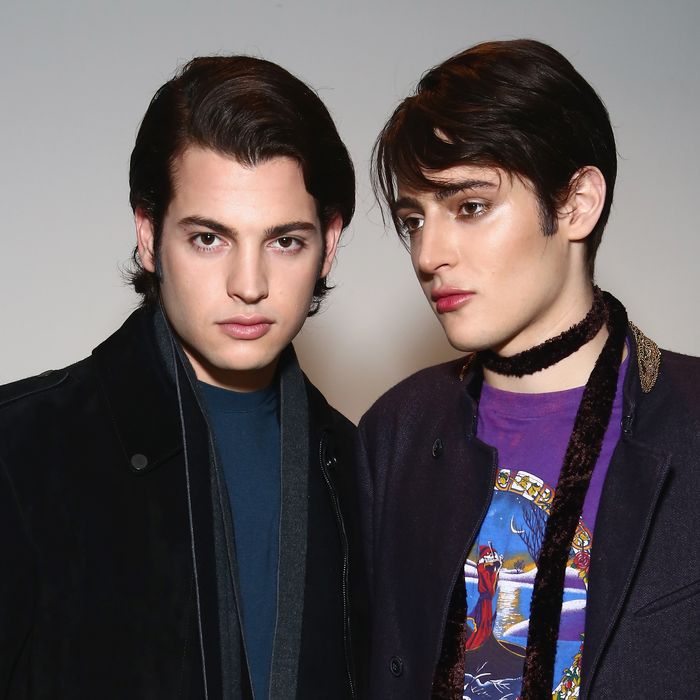 The Brothers Brant. Photo: Astrid Stawiarz/Getty Images for M.A.C.
The party-crashing, pool-splashing Brant bros are making moves in the makeup world once more. Last year, Peter and Harry released a gender-fluid makeup line with M.A.C, and it will soon be an even more extensive collection. The line —  makeup for anyone and everyone who wants to put makeup on their face — features lip stains, sculpting creams, brow gels, and more. The selection will be available online May 26 and will be in M.A.C. stores June 2 through July 14.
Harry told Allure that their line is inspired by the fact that makeup really is all about the wrapper:
"Most makeup is packaged for women, which is why men feel embarrassed about owning it. There's no difference between makeup for men or women—it's all packaging."
No argument from this corner.
And the bros told Stylecaster that their mom, supermodel Stephanie Seymour, inspired the line — though they say she had to adjust to their love of donning makeup. But, in the end, she said, "Well, you're going to do it right."
Oh, moms and their clairvoyance. On that note, stay tuned for May 26.