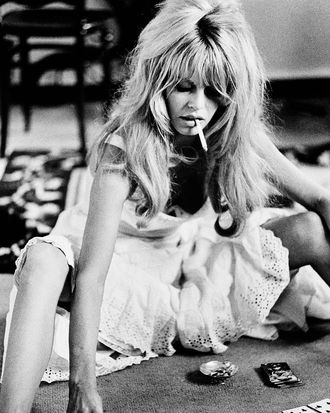 Brigitte Bardot plays cards on the set of Viva Maria, 1965.
Photo: ICONIC IMAGES/DOUGLAS KIRKLAND
Would a photograph of Brigitte Bardot playing cards with a cigarette dangling out of her mouth on the set of Viva Maria!, a 1965 comedy-adventure about two women who become socialist revolutionaries, make your day? What about Marilyn Monroe discussing sound with Clark Gable and director John Huston while filming 1960s The Misfits? Audrey Hepburn and Peter O'Toole tangled together in a broom closet for a scene in the 1966 heist comedy How to Steal a Million? Or young Michael Caine looking nothing like old Michael Caine sleeping in a lawn chair in Mallorca, Spain, on the set of Guy Green's 1968 mystery film The Magus?
They're all part of the second "Art of Behind the Scenes" photo exhibit displayed against a backdrop of the Mediterranean, showcased at Saturday's 8th Annual Filmmaker Dinner in honor of the Cannes Film Festival, and hosted by Finch & Partners and Jaeger-Lecoutre — and we're bringing you a slideshow of them simply because they're great. Enjoy!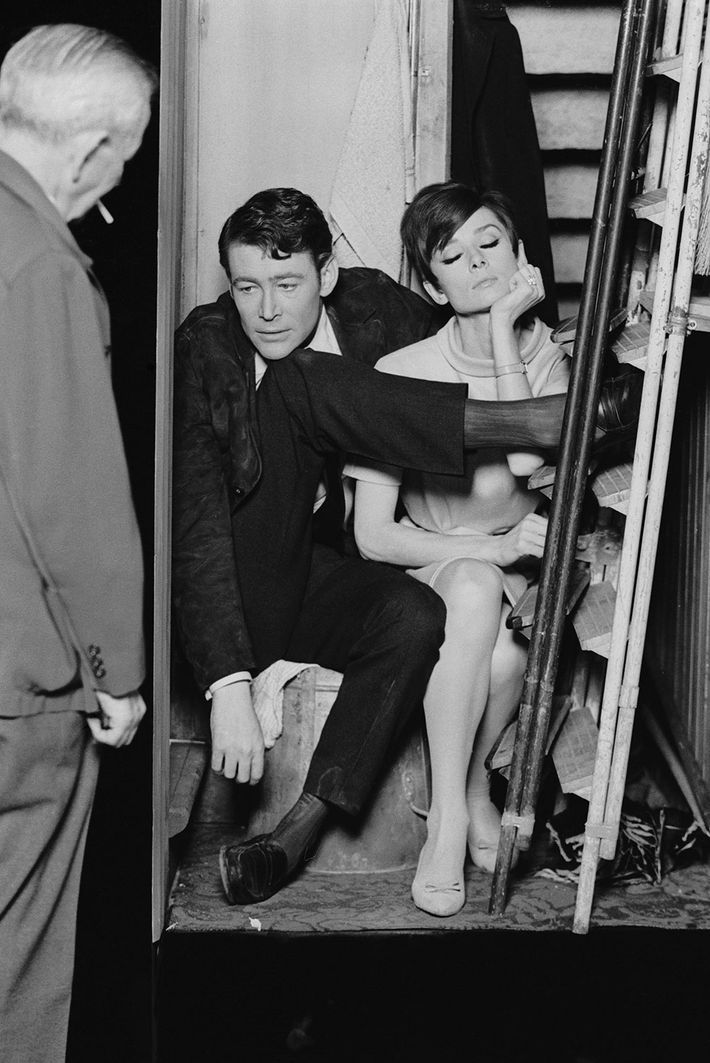 Actors Peter O'Toole and Audrey Hepburn get uncomfortable together in a cramped broom cupboard in a scene from the crime caper How to Steal a Million, 1966.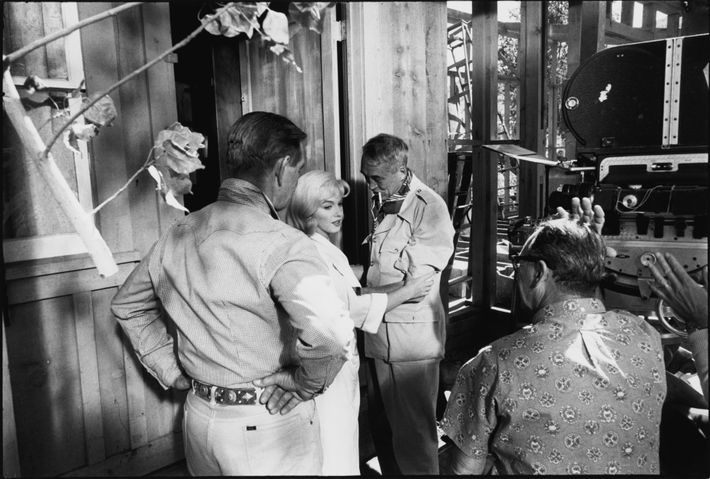 John Huston discusses sound with Marilyn Monroe, Clark Gable, and a sound man (back to the camera) on the set of The Misfits, Nevada, 1960.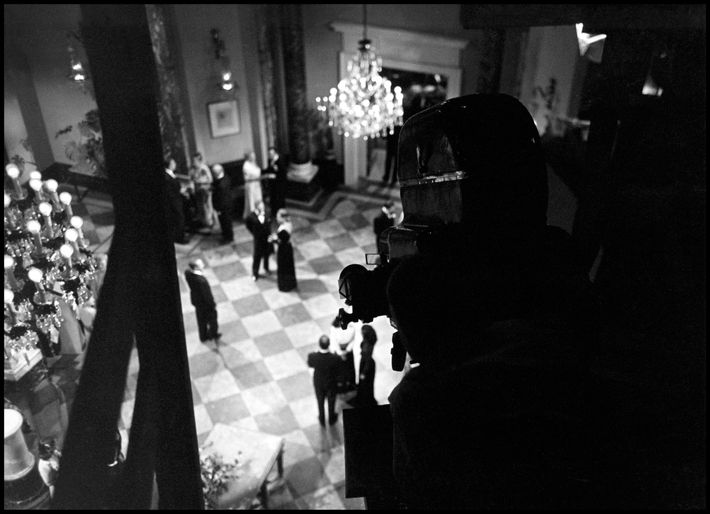 On the set of Notorious directed by Alfred Hitchcock, Hollywood, 1946.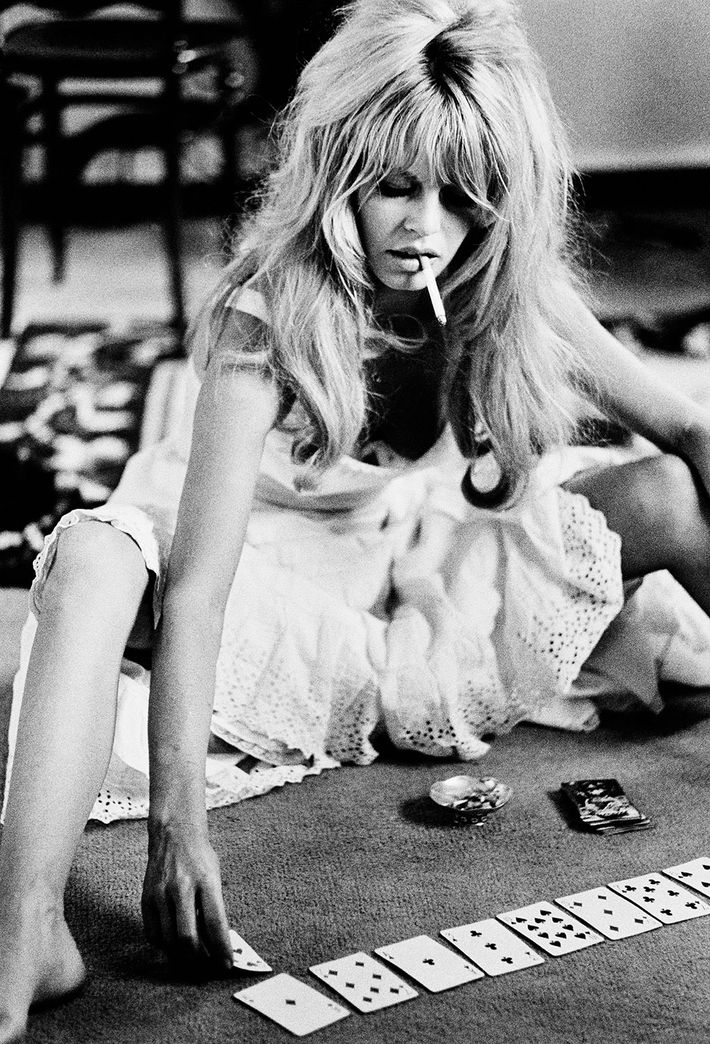 French actress Brigitte Bardot plays cards on set of the comedy-adventure film Viva Maria, 1965.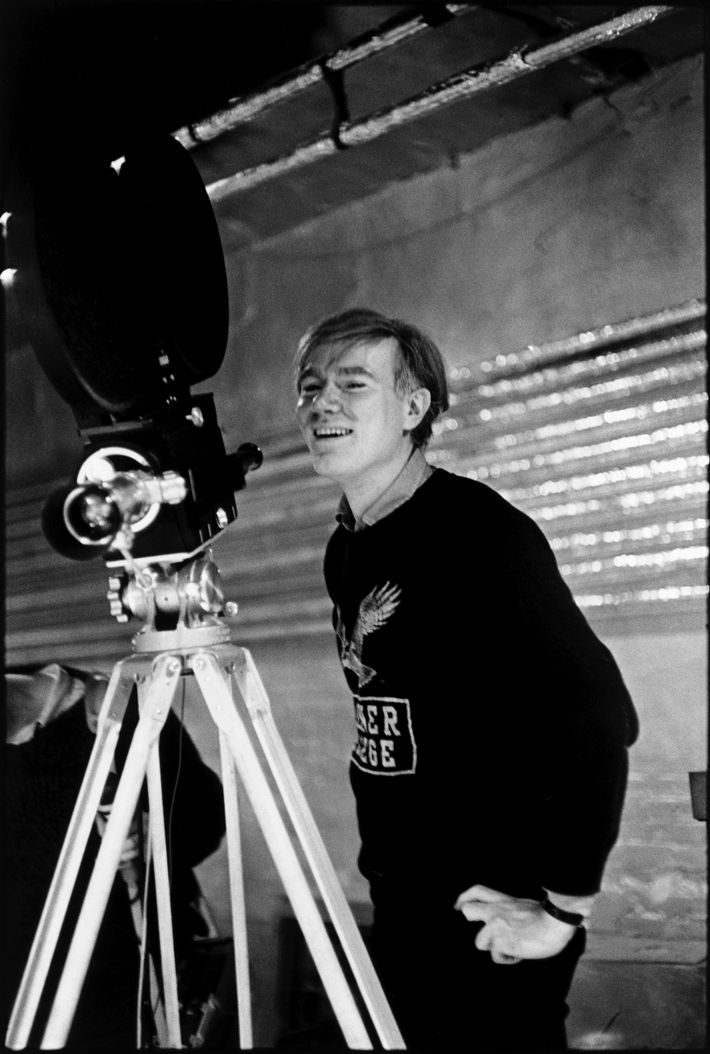 Andy Warhol at the Silver Factory with his first sophisticated anchored camera, New York, 1964.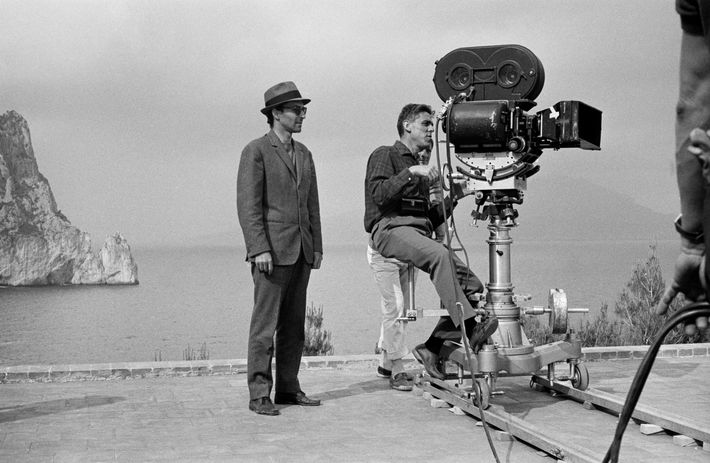 Jean-Luc Godard during the filming of Le Mepris in Villa Malaparte, Capri, Italy, January 1963.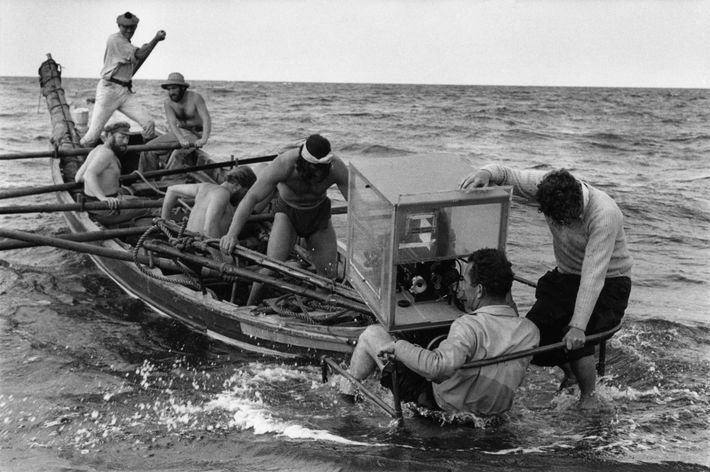 On the set of Moby Dick, directed by John Huston, 1954.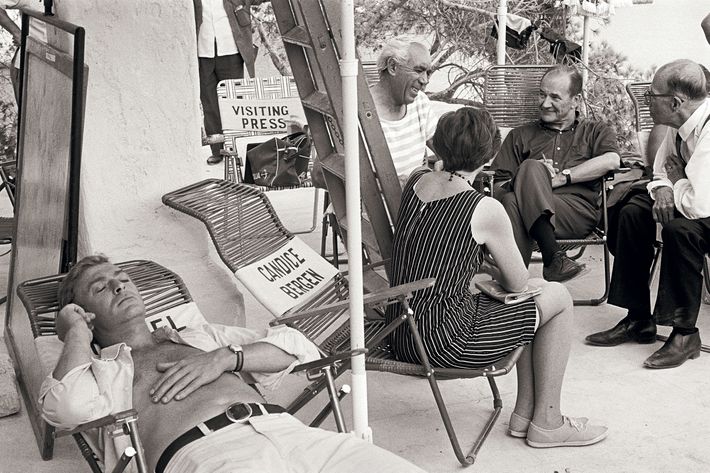 British actor Michael Caine takes a rest with Anthony Quinn during the filming of Guy Green's 1968 film The Magus on Mallorca.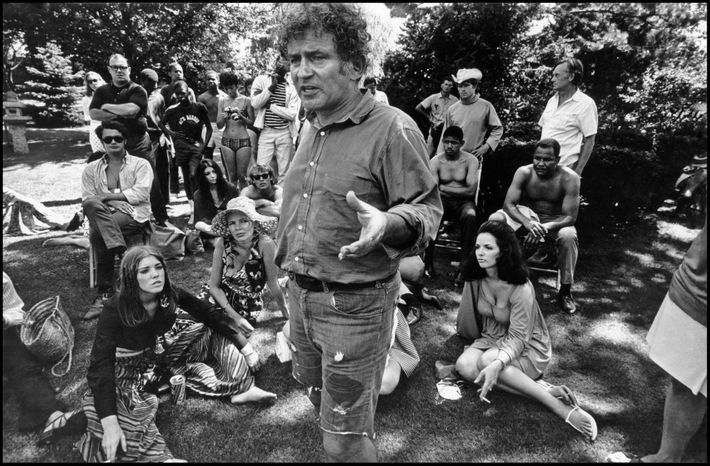 American writer and movie director Norman Mailer during a "speaking party," 1968.