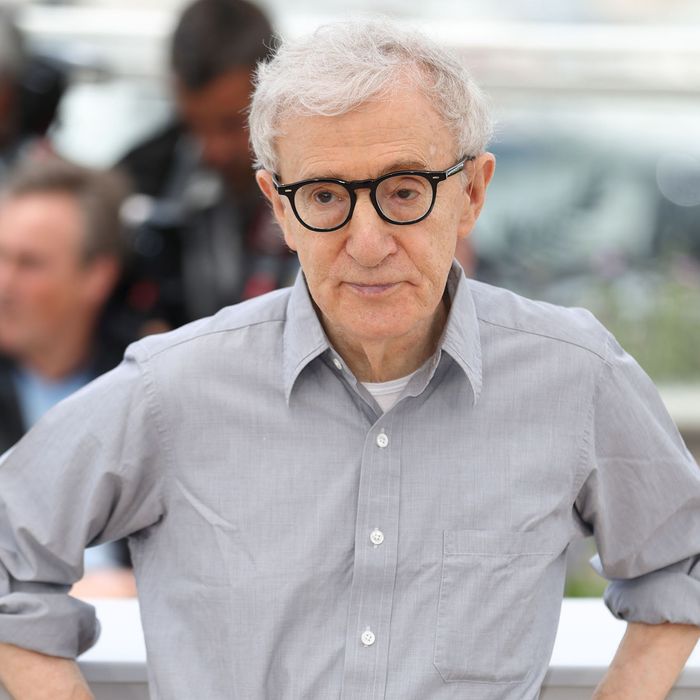 Woody Allen
Photo: Mike Marsland/WireImage/Getty
Earlier today, Ronan Farrow called out the press for their widespread failure to confront his father, Woody Allen, on allegations that the director sexually assaulted his adoptive daughter Dylan Farrow when she was 7 years old. While journalists at Cannes, where Allen is premiering his new film, Café Society, also went the softball route, thankfully there was an unfiltered Frenchman on hand to (sort of) call attention to Allen's alleged transgressions.
At Wednesday night's opening ceremony, Variety reports that MC Laurent Lafitte, a French actor, called Allen out by riffing: "It's very nice that you've been shooting so many movies in Europe, even if you are not being convicted for rape in the U.S."
That's definitely a rape joke, although we aren't quite sure who we're meant to be laughing at. It sounds like Lafitte is alluding to director Roman Polanski, who has worked in Europe (and recently escaped extradition from Poland) since he fled the U.S. on statutory rape charges in the 1970s. But who is the butt of the joke: Is it Woody, or Polanski, or is it America, whose criminal justice system routinely fails victims of sexual assault?

Then again, Lafitte's jokes aren't always such multidimensional thinkers. As he also joked in his intro: "Ah, the festival [de] Cannes. I've dreamed of it since I was a small child … until I saw Paris Hilton walk the red carpet." Hmm!