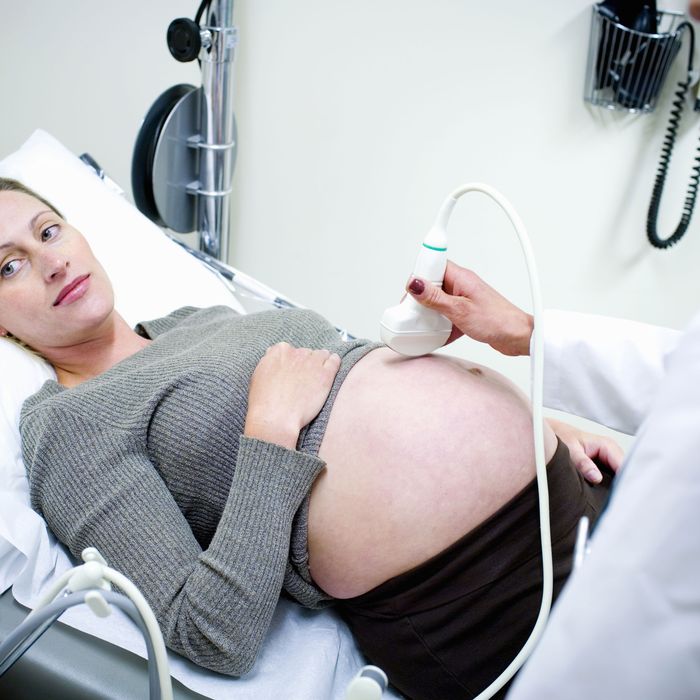 Photo: Charles Gullung/Getty Images
A new report from the American Civil Liberties Union says that more than 500 hospitals in the United States now have Catholic affiliations that prevent them from inducing labor before fetal viability, offering emergency contraception, or performing tubal ligation.
The ACLU teamed up with MergerWatch, a watchdog group that follows hospitals with religious affiliations, and found that, of hospitals that provide short-term acute care, 548 of them have Catholic ties. That's about 15 percent of all such hospitals and it's up 22 percent since 2001 thanks to sales and mergers among healthcare systems. They also found that one in six hospital beds overall is in a Catholic hospital. In 10 states, it's more than 30 percent; in Washington state, it's 40 percent.
Some hospitals still follow the pro-life rules of the United States Conference of Catholic Bishops even though they're now owned by secular organizations. Regardless of who owns the facility, advocates say denying this care is a severe intrusion on women's reproductive rights at best, and, at worst, it can risk their lives.
There have been cases of women miscarrying who were bleeding or had high fevers, but they had to wait until their symptoms were severe enough to be induced, or they had to be transferred to a secular hospital that would intervene, because induction before fetal viability would violate the ban on abortion. One woman who was miscarrying a fetus that wouldn't survive couldn't get her hospital to induce her, even though she was 22 weeks along — they waited until she was hemorrhaging at 27 weeks, and never told her that she could have had an abortion elsewhere.
Other women who want tubal ligation after they deliver a baby make plans to drive themselves to the nearest secular hospital instead, which could be in another county. That is, of course, only if they know in advance that the closest hospital won't perform the procedure. Some women learn that fact when they're already in labor and then need to undergo surgery later. And can you imagine going to a hospital after being sexually assaulted only to be told that they won't provide emergency contraception?
Catholic hospitals' reproductive-care fails have made news before, but this ACLU report aims to show the extent of the problem. The group also calls on the Centers for Medicare and Medicaid Services (CMS) to issue a statement that federal law requires all hospitals to provide emergency reproductive care regardless of affiliation and investigate violations thus far. We hope they'll listen.