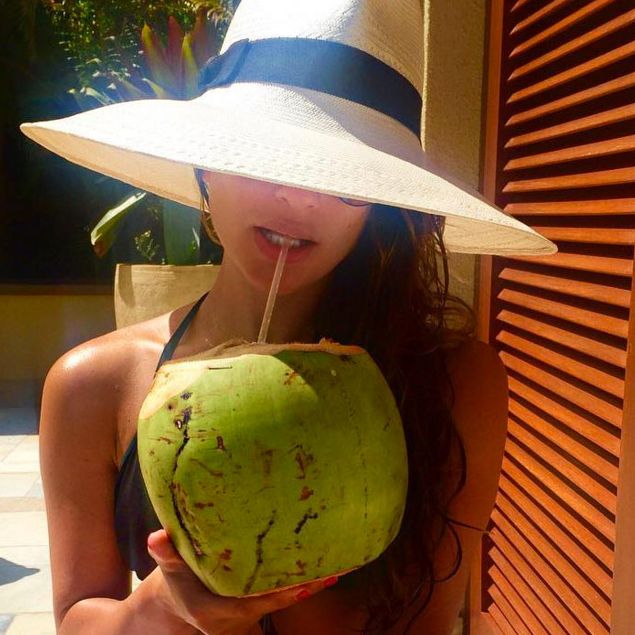 Lea Michele, Drew Barrymore.
Photo: msleamichele/Instagram, drewbarrymore/Instagram
What did you do this weekend? You ate a hot dog. What did celebrities do this weekend? They traveled to exotic locales, offered up their bikini bodies to the paparazzi, and made ham-handed attempts to thank our military men and women for their service. Check it out!
Kate Hudson posed seductively with All About Love by bell hooks.
Whitney Port performed sponsored content for Wella hair products.
Sophia Bush, Aaron Paul, and friends did this to the American flag.
Karlie Kloss told her girlfriends to "get in formation" at a Beyoncé concert.
Chloë Grace Moretz did the same.
Kristin Cavallari posted this photo with the caption, "Thankful for the men and women who lost their lives for us on this lazy #MemorialDay morning [raised hands emoji]."
Ryan Seacrest took a break from his diet. "Got the right socks for the day," he wrote. "Now holiday non diet begins."
Vanessa Hudgens made her friends play Coachella again.
Drew Barrymore had barry much wine.
Lea Michele killed a coconut.
Justin Bieber:
Pitbull thanked "all who sacrificed for our country" with this photo.
Kylie Jenner stood solemnly in a driveway.
Jessica Chastain did something normal — thank you, Jessica.
Britney Spears did something abnormal, but we loved it.
Thank you, Britney.