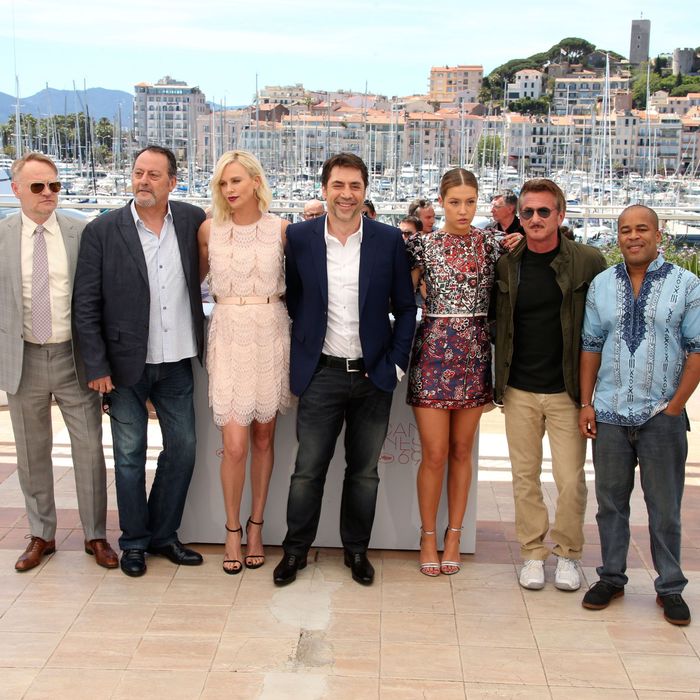 Eek.
Photo: Joel Ryan/AP Photo
Charlize Theron and Sean Penn, who broke up almost a year ago for reasons including but not limited to Sean Penn, both had to show up on the red carpet today to promote the film The Last Face at Cannes. They kept at least two human bodies in between them at all times.
If their distaste for one another wasn't visually apparent enough, a source present at the photo call told People, "There was no contact between them. Not a thing. Really, like they'd never met."
Last year, Theron explained the breakup to The Wall Street Journal this way:
It's just its own beast. We were in a relationship and then it didn't work anymore. And we both decided to separate. That's it.
I'm scared to even think about what happened there.