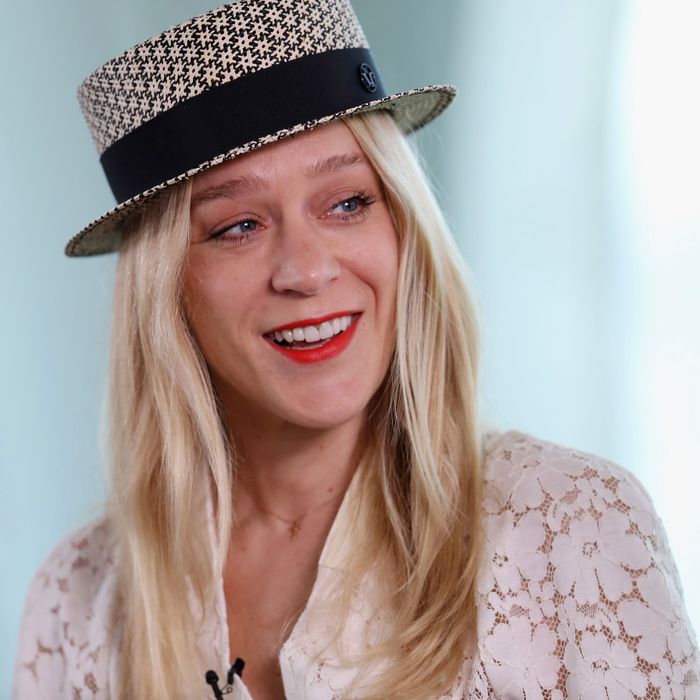 Photo: Vittorio Zunino Celotto/Getty Images
The creepy director continues to be one of Hollywood's most enduring archetypes. Speaking at Variety's Cannes panel, Chloë Sevigny revealed that three prominent directors acted inappropriately toward her while she was auditioning for roles with them. 
"I've had the 'what are you doing after this?' conversation. I've also had the 'do you want to go shopping and try on some clothes and, like, I can buy you something in the dressing room' [conversation]. Just, like, crossing the line weirdness," said Sevigny, who also described an incident where a director encouraged her to show off her body more.  After refusing to acquiesce, she was turned down for the parts.
Still, Sevigny says she doesn't consider the behavior harassment, largely because it is so normalized within the industry. "I would consider it Hollywood," she said. "Was it sexual harassment? It's such a fine line."
In addition to all the fun "Hollywood" behavior women have to deal with, Sevigny also pointed out that female directors continue to be held to higher standards than their male counterparts. "When women on set become a little emotional, or impassioned even, they're labeled as hysterical or crazy and have a hard time getting hired again," said Sevigny. "The double standard of the man being the wild, crazy, mad director is so embraced."
While men are given countless opportunities to "prove themselves," when a female-driven movie flops, studio execs tend to view it as representative of female-driven entertainment. Sevigny pointed to recent box-office bust The Huntsman: Winter's War, starring Jessica Chastain, Emily Blunt, and Charlize Theron. "It has those three great actresses and then the male lead [Chris Hemsworth], but I was just like they should have had better material for those ladies," said Sevigny. "Now that movie, probably, I don't think is performing well, and then will they make another movie with three great powerful women after that?"
No pressure, Ghostbusters!