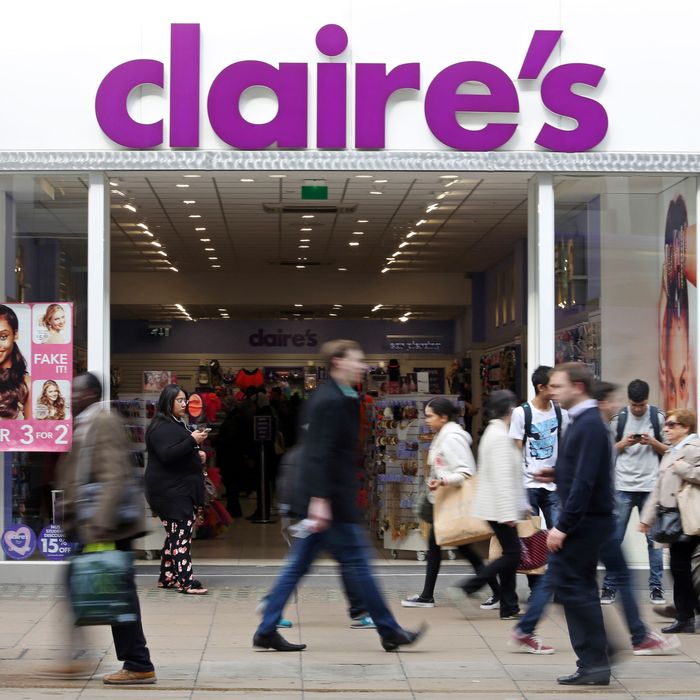 Photo: Chris Ratcliffe/Bloomberg Finance LP/Getty Images
The beloved tween haven of body glitter and best-friends-forever jewelry has been on a downward-earnings spiral for the last few years. In 2013, its first-quarter sales were $354 million. Then, by 2014, they were $353 million. By 2015, the number dramatically dropped to $320 million. Sales from this year's first quarter, which ended Wednesday, came in at $299.6 million.
This news isn't too surprising considering that many teen-targeted mall stores, and, well, malls in general, are in decline: Within the last few months, stores like Aeropostale and PacSun have filed for bankruptcy. Possible explanations: Teens are more likely to spend money on experiences at restaurants and music festivals than at the mall, or they're more apt to buying clothes and accessories at fast-fashion stores like Forever 21 and H&M, which market themselves to many age groups. Or maybe kids these days have evolved and prefer the Claire's-on-Acid aesthetic that an online store like Shop Jeen can offer.