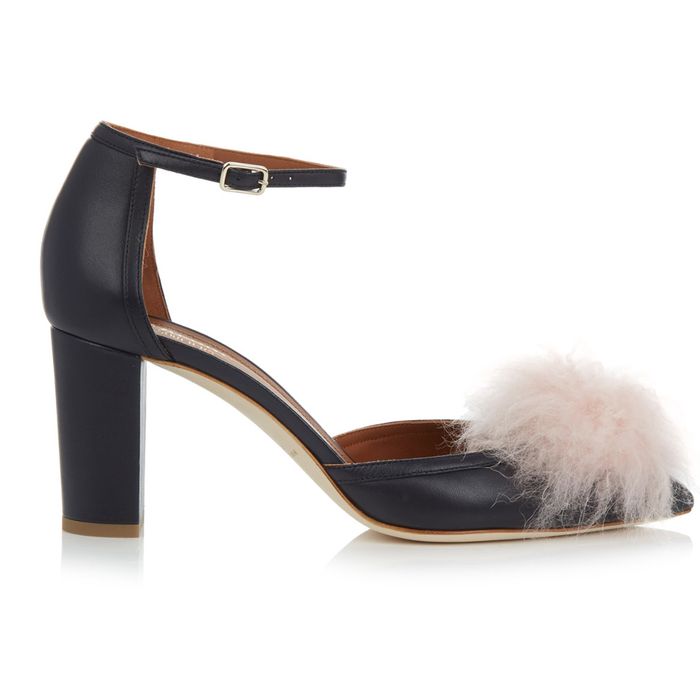 Every Friday at the Cut, we're highlighting one great purchase, for which it's absolutely worth eating ramen noodles for the rest of eternity. If you're looking for cheap thrills instead, check back every Monday for a fun pick-me-up that will still leave you with enough cash for dinner.
Being a hostess with the mostess takes work. Not only do you have to consider food, the appropriate setting, or how to decorate, you also need to deal with people — a lot. This means each time a guest needs an extra plate for their spinach balls, or when your friends decide to show up 30 minutes late, you will be the one getting up every time to greet them or to head into the kitchen.
High heels are great for the first 15 minutes and then you wind up the host that walks around barefoot before everyone arrives. This style, from design duo Malone Souliers are fun, add the necessary height, and — most crucial of all — are comfortable. Handmade in Italy, they're ideal for extended periods of time on your feet, and the big furry pompom adds a spark of whimsy to a casual or dressy sundress. So you can look good, even if your guests are too many glasses of rosé deep to notice.
Malone Souliers Fur Pompom Pumps, $737 at Matchesfashion.