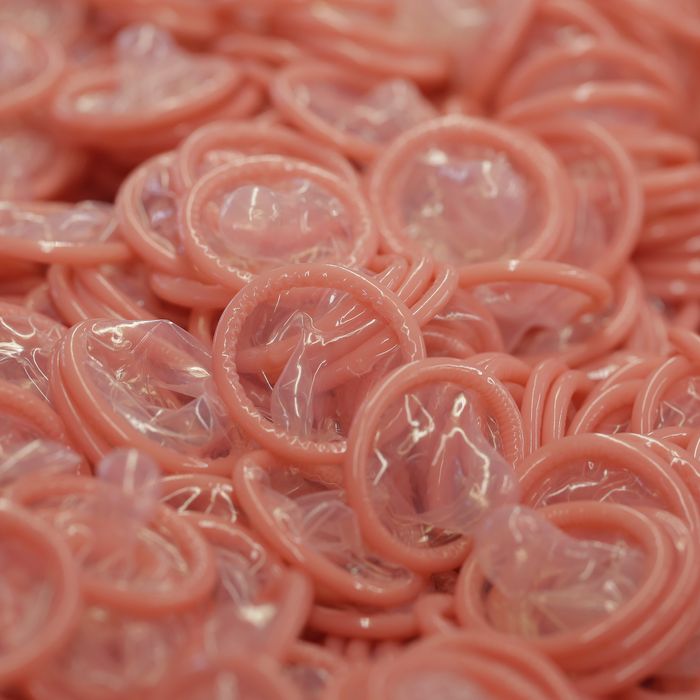 Wrap it up.
Photo: Bloomberg/© 2016 Bloomberg Finance LP
The International Olympic Committee is prepping for the Summer Games by stockpiling a veritable boatload of condoms.
Over 450,000 condoms — including 100,000 female condoms and 175,000 personal packets of lube — will be available for free to athletes feeling frisky at the Olympics Village; prophylactics will also be for sale in vending machines, so they can be ready no matter where or when the mood strikes. That's an impressive amount of condoms no matter how you slice it, but that's for 10,500 people! The Olympics take place from August 5 to August 21, 2016, which means everyone just needs to calm down and take a cold shower or something, because honestly, aren't you going to be too busy doing sports things to have sex an average of 84 times per athlete? Like, sure, you're all super hot and in shape and full of endorphins and adrenaline, plus there's the whole Tinder thing, but cool it.
On a serious note, some experts are concerned about the spread of the Zika virus (as are some athletes), and have even recommended that the games be canceled in light of the growing epidemic. Brazil is already on a Level 2 Alert, according to the CDC. In addition to taking precautions to avoid mosquito bites, travelers are especially recommended to use condoms if they have sex because Zika can be spread through sexual contact; it's also linked to microcephaly in fetuses.
It's not clear if the IOC is responding directly to the dangers of sexually transmitted Zika or if they're just being extra precautious. Either way, it's always a good idea to keep everything wrapped up as safely as possible, no matter how many gold medals you plan on bringing home.