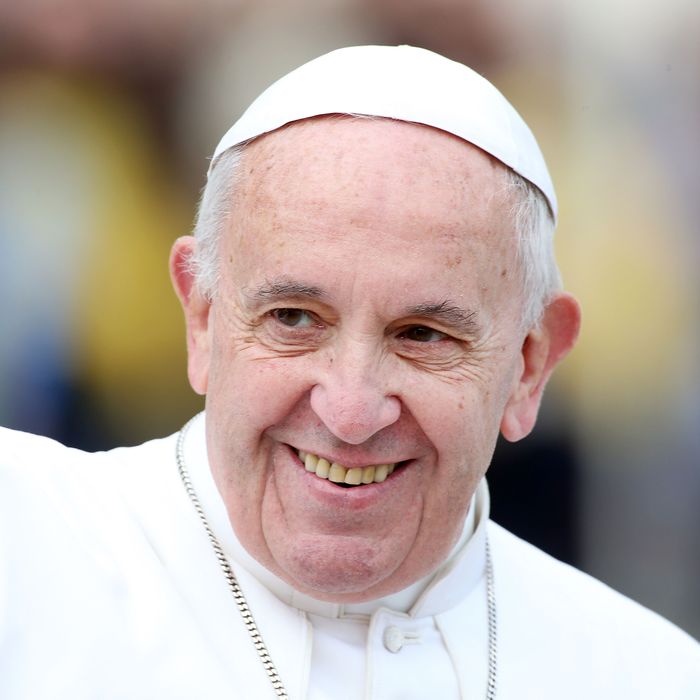 Photo: Franco Origlia/Getty Images
Cool Pope Francis, determined to hang onto his title, held an "intimate meeting" with 12 YouTube personalities on Sunday, reports The Guardian — and he's apparently just as mesmerized by contouring videos as you are.
During the meeting, his holiness showed particular affection for beauty vlogs, calling out Louise Pentland of Sprinkle of Glitter by saying, "I am glad that you carry out the type of work you said, following the line of beauty, it's a great thing. To preach beauty and show beauty helps neutralise aggression."
He also praised YouTubers for the help they extend to their followers who might need it. "You can create a virtual identity; you belong to this circle at least virtually. From that you can start taking a path of optimism and hope," said the pontiff, echoing the thoughts of anyone who's come across my Twitter feed.
The Pope himself has shown incredible digital prowess that consultants could only dream of teaching by following nobody but himself, and he holds the record for the greatest tweet of all time.