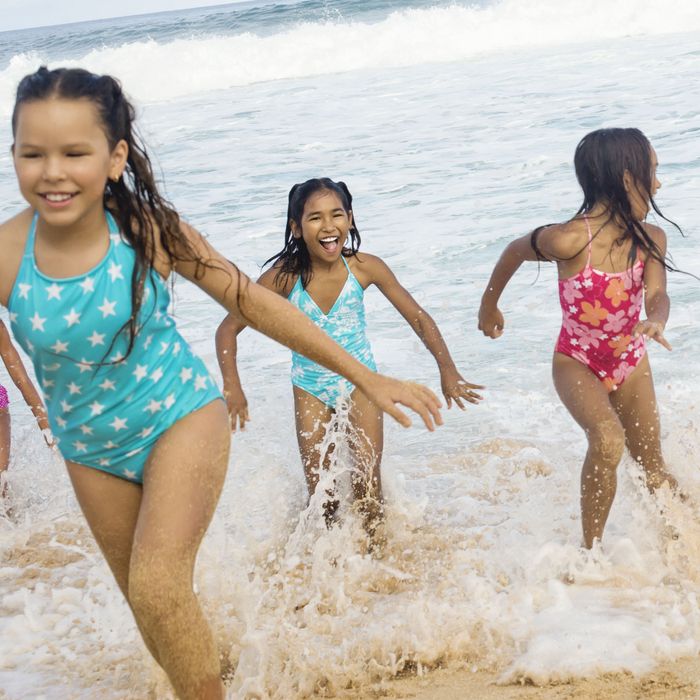 Photo: stephanie rausser/Getty Images
In the latest issue of Discovery Girls, a magazine aimed toward readers aged 8 to 12, there's a chart diagramming "Which Swimsuit Best Suits You?" because it is never too early to plant the seed of self-doubt into the tweens of America.
The spread claims girls who are "curvy up top" should go for a one-piece with "side ties and cutouts that draw the eyes down," while those who are "rounder in the middle" should opt for "busy geometrics" that "draw the eye inward." Who exactly is the owner of these "eyes" that are being "drawn" toward tweens in bathing suits and how can we get Chris Hansen on their case?
The magazine's publisher issued an open letter on Facebook addressing the article:
As the summer approaches, it's important to remember that no matter your age, the most effective way to get a bikini body is to put a bikini on your body. Better yet, shoot for the caftan body instead.