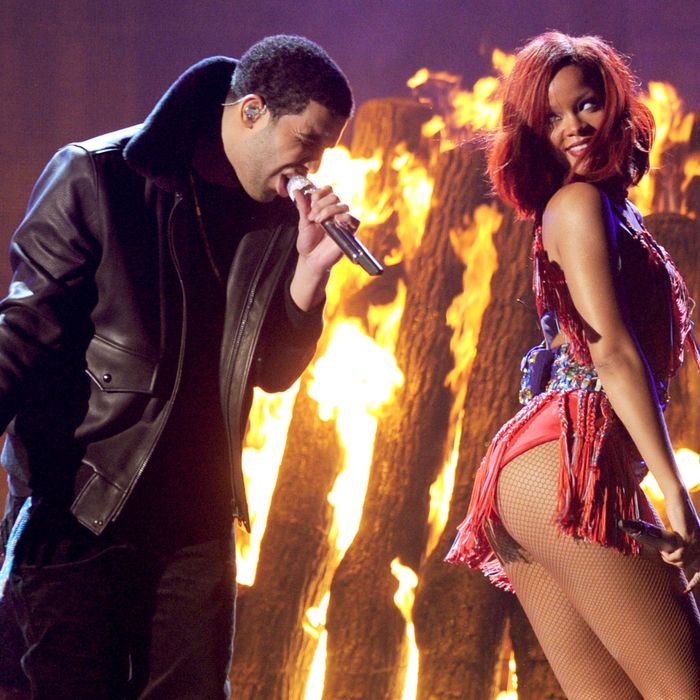 Drake and Rihanna. Photo: Kevin Winter/Getty Images
RiRi's just workin' her single life, or so she told Ellen in February. But it turns out that might not be the case these days; a source told People that Rihanna and Drake have been secretly dating for months.
Drake came onstage with Rih Wednesday night in her L.A. show of the Anti World Tour, and they were rather close onstage (but, I mean, they were performing). Another source told People the two went out after the show and danced all night together. Okay, warmer. I guess.
Anyway, if this is a thing, the new pairing could inspire many more feelings from Drake, and thus, Views 2.0.