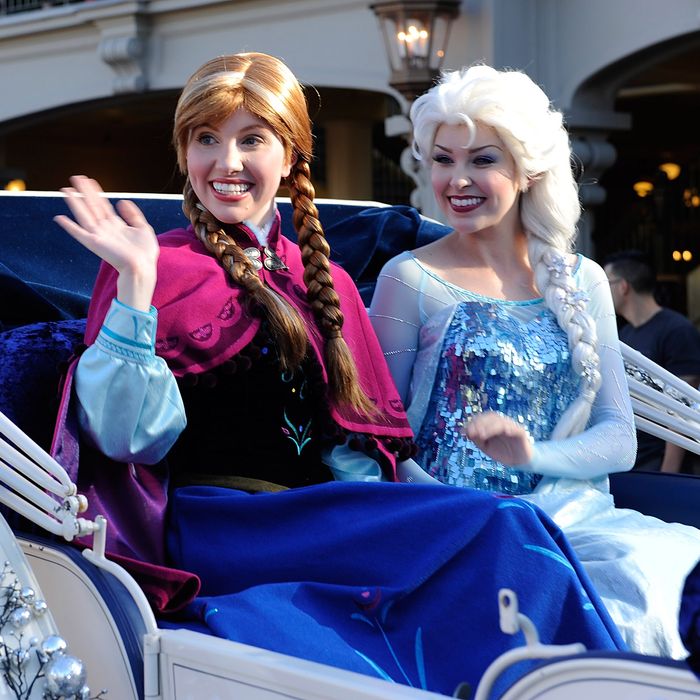 Anna and Elsa, who needs a girlfriend. Photo: Mark Ashman/Disney Parks via Getty Images
When Disney released Frozen in 2013, it seeped into the brain of every young child in America but also inspired fans to think that Elsa is maybe, probably (hopefully) gay. When a Christian blogger called Frozen "gay propaganda" in 2014, this caused anti-gay activists to back away from the popular film.
But for the LGBT community and all who support it, this sounds pretty swell. In fact, on Saturday, one tweet began a Twitter campaign suggesting Queen Elsa have a romantic lady-friend in the Frozen sequel. And it's going strong — just like my love for the idea of Elsa with a lady.
And the support keeps coming:
Because, in the end, we all just want a chance to wear the freakin' tiara: