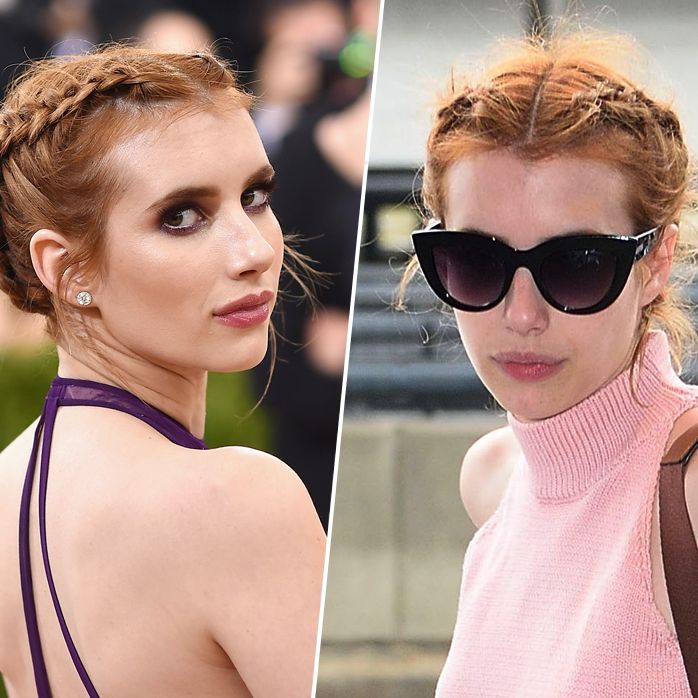 Monday, Tuesday, WEDNESDAY???
Photo: Getty Images, Splash, AKM-GSI
Emma Roberts, of Julia Roberts fame, has committed a crime so heinous it requires a two-sentence Daily Mail headline. "Already feeling nostalgia?" sneered the tabloid this afternoon. "Emma Roberts is still wearing her updo braids TWO DAYS after debuting the glamorous look at the Met Gala."
That's correct. The 22-year-old Scream Queens actress has worn the same French braids three days in a row. As you can see in the photo collage above, Roberts wore the style (1) to the Met Gala on Monday night, (2) to JFK airport on Tuesday, and (3) to a Coffee Bean & Tea Leaf in Los Angeles today. Those braids have spent five hours on a cross-country flight, and they are still hanging on for dear life. Roberts changed her clothes and her sunglasses, but not her braids. They remain.
For that, decrees the Daily Mail, she must repent.