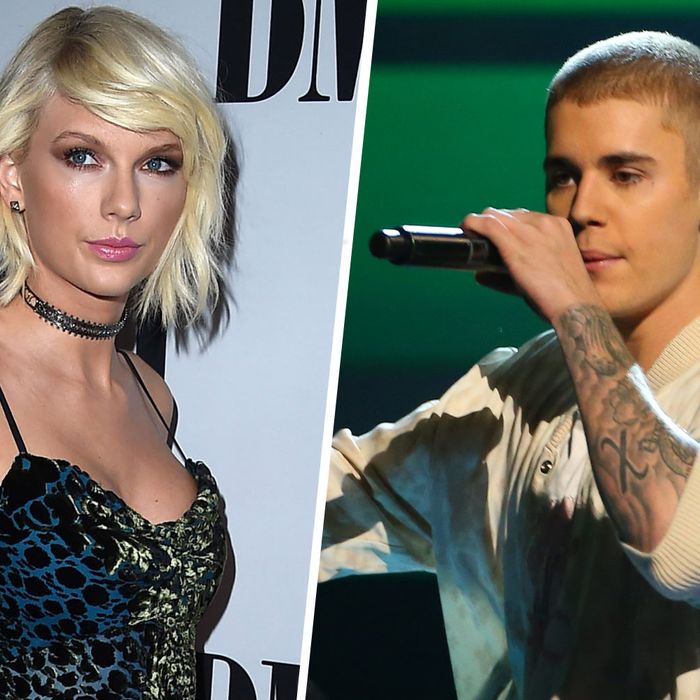 Taylor Swift and Justin Bieber.
Photo: Getty Images
Justin Bieber, who is going through something — life, I guess — posted a video of himself singing a Taylor Swift song on Instagram yesterday. The song is "Teardrops on My Guitar," and the mood is gray.
An eagle-eyed correspondent at Us Weekly noticed that Taylor Swift "liked" the video. Though the two have reportedly "feuded" in the past, it appears Bieber's somber interpretation of the pop-country classic has brought the two closer together. Music: the universal language. Or would that be Instagram?