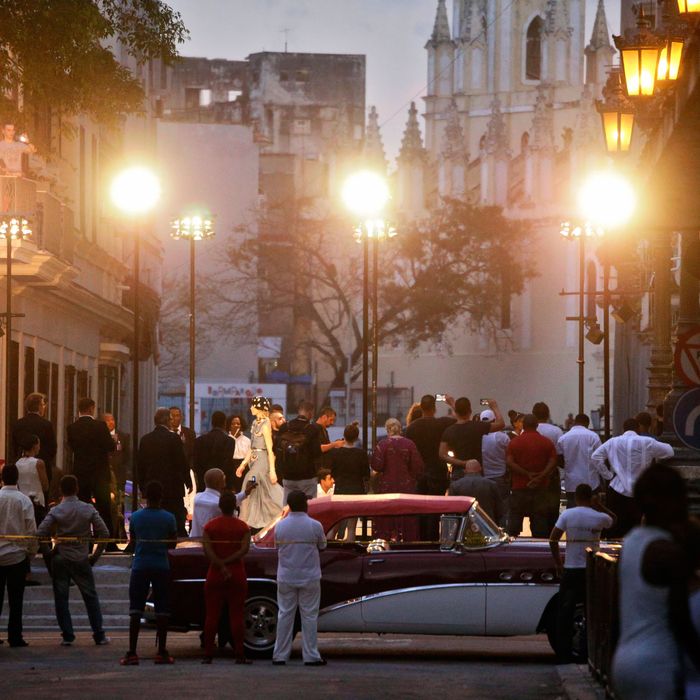 Chanel's resort 2017 show in Havana.
Photo: Sven Creutzmann/Mambo Photo/Getty Images
Karl Lagerfeld brought his Chanel 2017 resort collection to Havana on Tuesday, in a long-anticipated, Gloria Estefan–approved spectacle that took over a colonial boulevard. Preparations for the show included photos snapped from the streets of the city and rumors of Fidel Castro's grandson walking the runway. Scroll down for the show's best moments.
More than 100 colorful 1950s American cars whisked guests to the tiled, tree-lined runway on Paseo del Prado boulevard.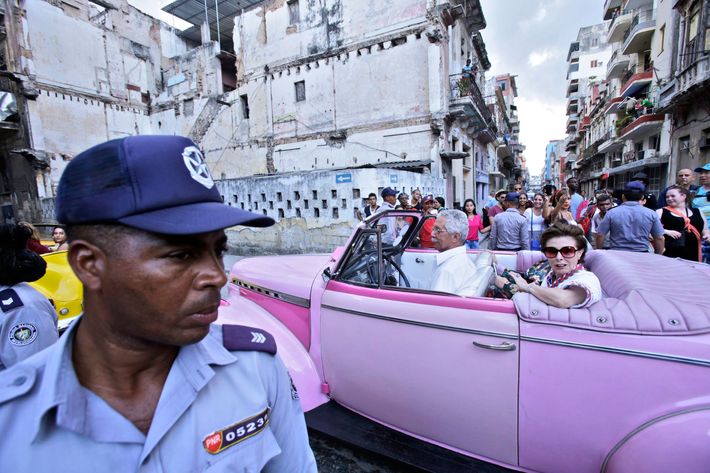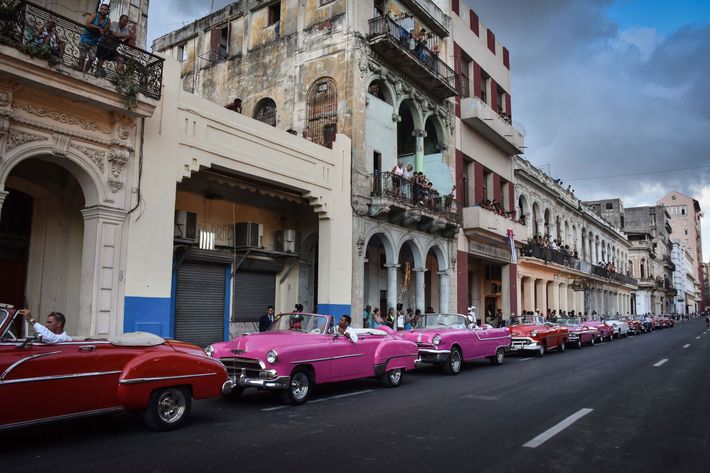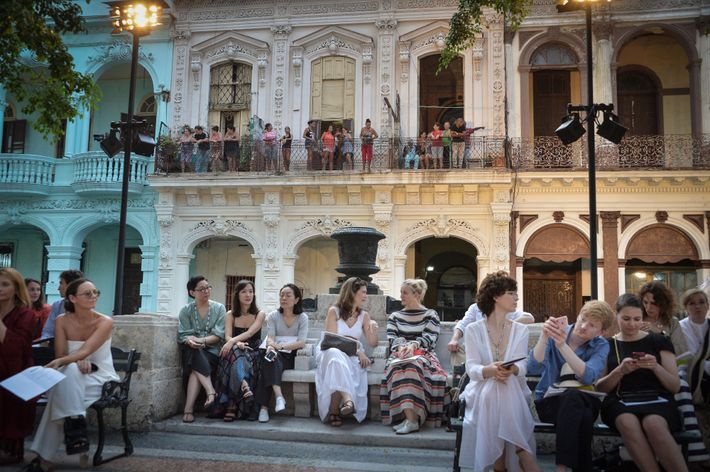 Karl Lagerfeld stepped out in a shimmering tuxedo jacket with godson Hudson Kroenig (the son of Lagerfeld's muse Brad Kroenig).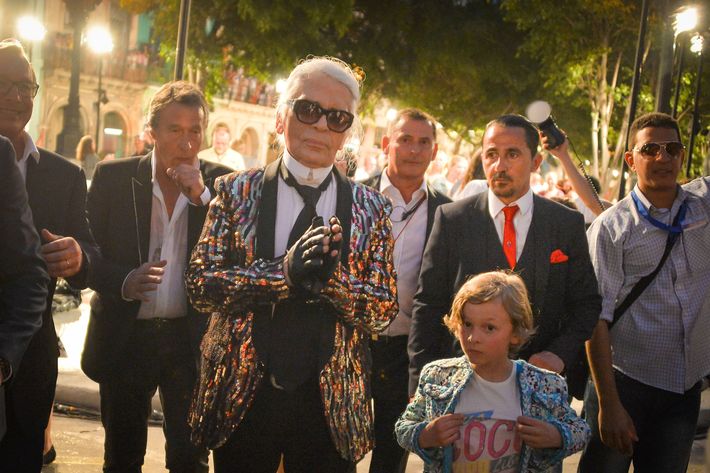 Gisele Bündchen wore red Chanel knitwear, Vin Diesel looked like Vin Diesel, and Tilda Swinton chose an airy white blouse. Members of the Castro family were also guests.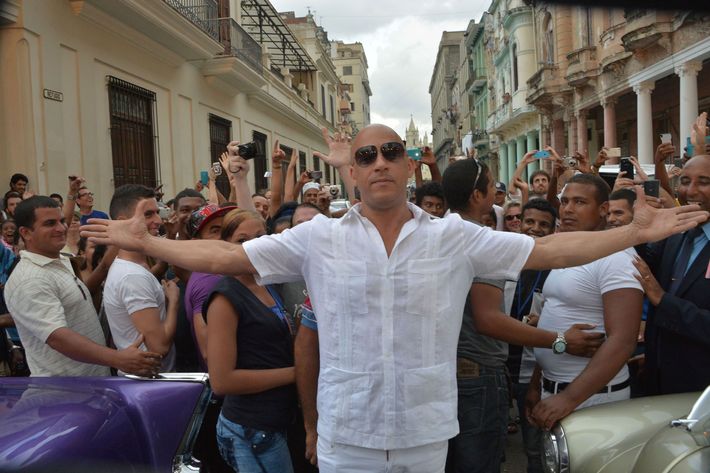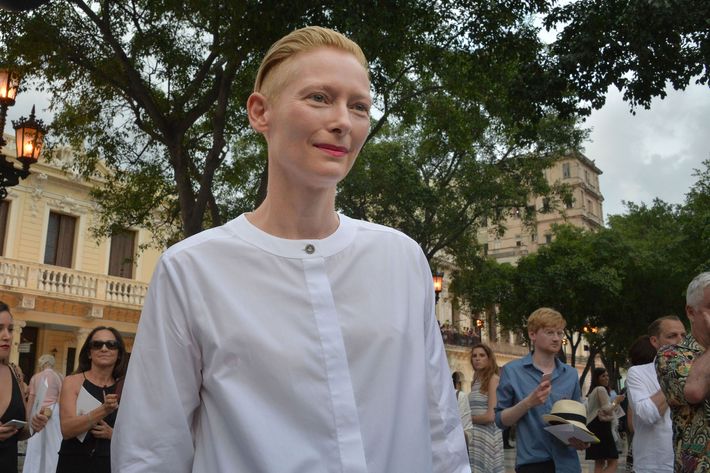 While Cuban music played, this Stella look opened the show: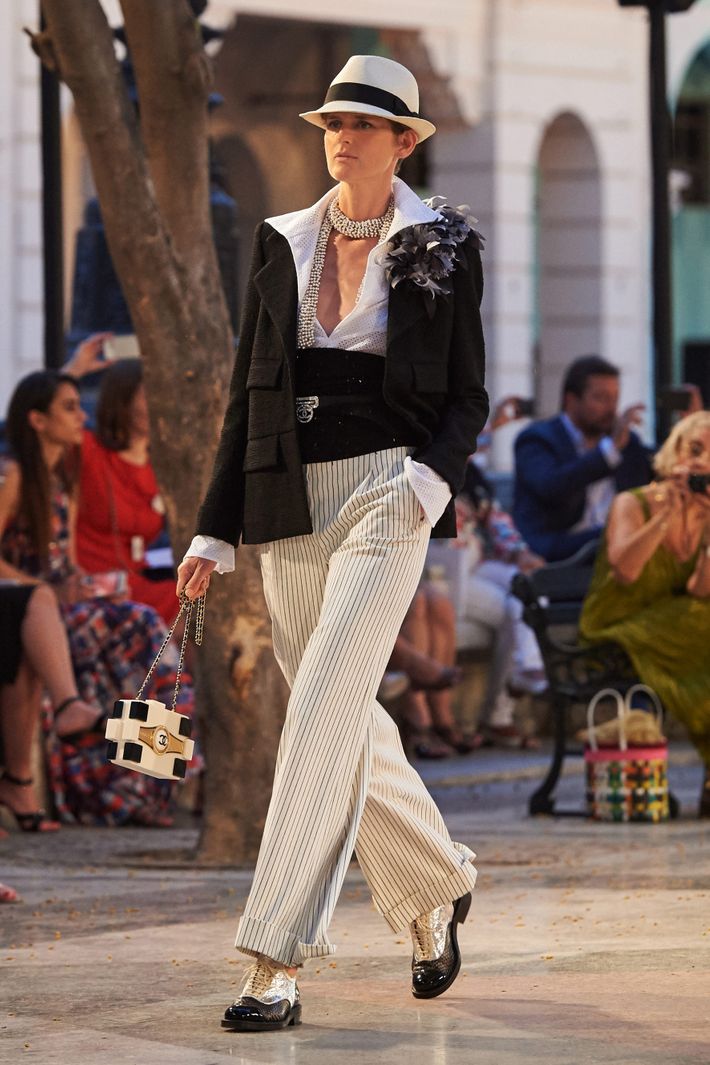 There were pastel tweeds (debuting the label's new "Viva Coco Libre" summer tee), breezy tropical prints, and elegant tulle dresses.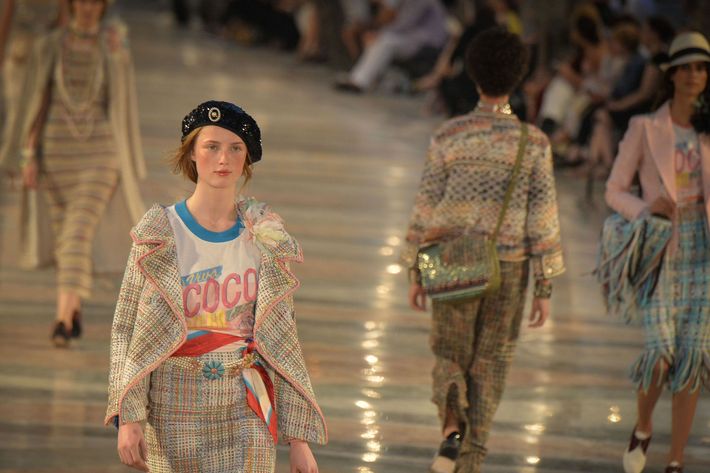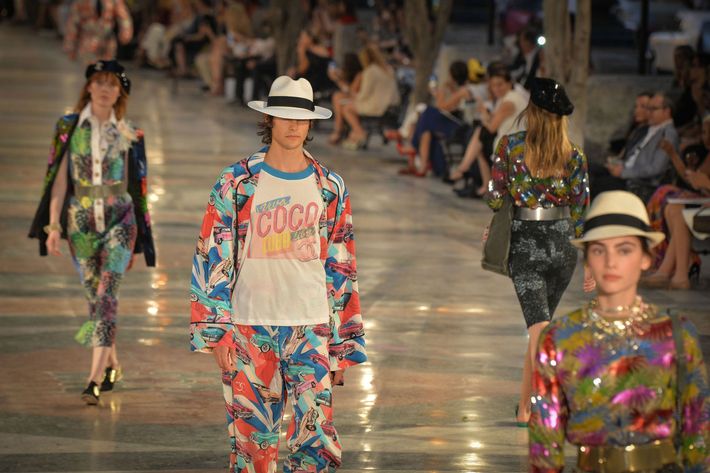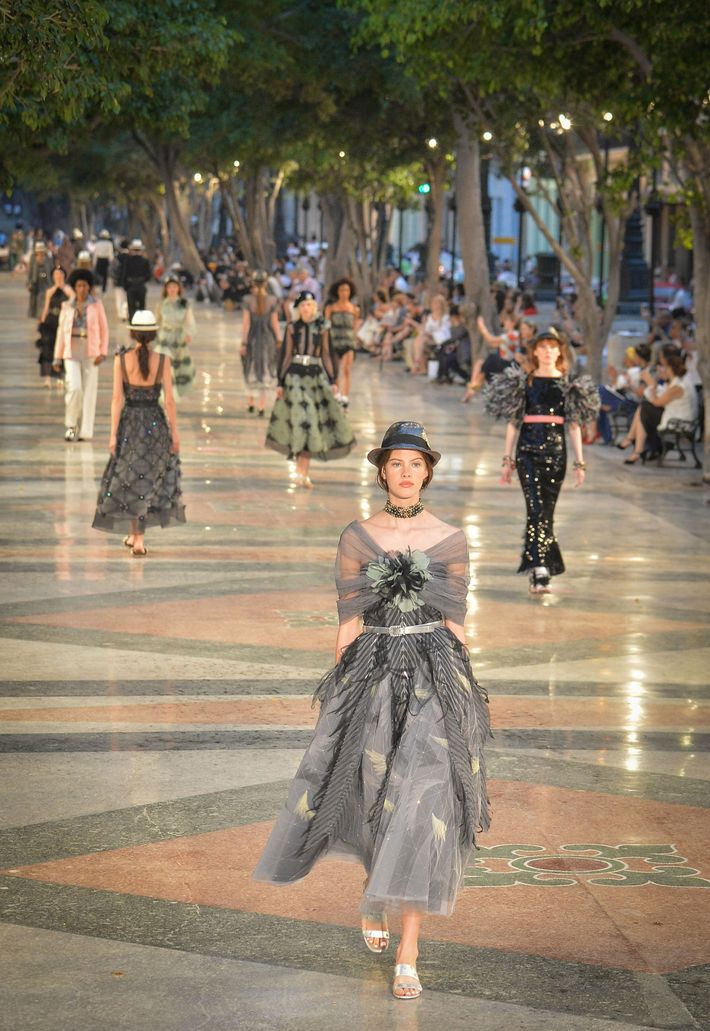 Models danced down the street to close the collection. Lagerfeld walked the runway with Hudson (this child's life: your dream).
This post has been updated throughout.