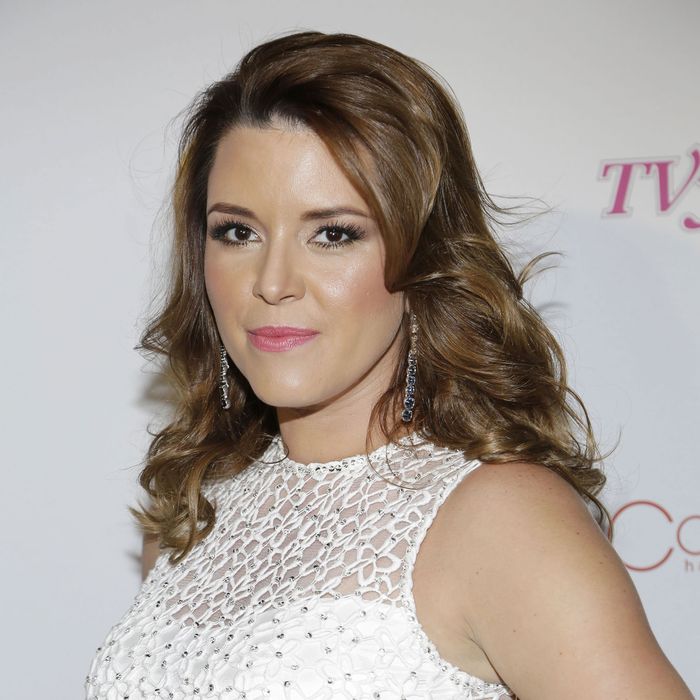 Alicia Machado
Photo: Alexander Tamargo/Getty Images
Venezuela native Alicia Machado won the Miss Universe contest in 1996, the same year Donald Trump took over the pageant. But following her victory, she put on weight, leading some to speculate that she'd be stripped of her title (your regular reminder that pageants are gross). But she says it was Trump's appalling behavior after her weight gain that affected her mental health and caused her to suffer from years of disordered eating.
Machado's interview with Jim Moret on Inside Edition will air on Thursday night, but in a preview, she says that Trump regularly bullied her, calling her "Miss Piggy" and "Miss Housekeeping."

It somehow gets worse: Trump also called her an "eating machine" on the "Howard Stern" show, and told reporters, "She weighed 118 pounds or 117 pounds and she went to 160 or 170. So this is somebody that likes to eat." The last bit was punctuated with a trademark Trump smirk, of course.
But perhaps the most disturbing part of Machado's testimony is the video footage of the time Trump invited media outlets to watch and photograph her working out at the gym. As she told the New York Times, she mentioned to the president of Miss Universe that she wanted some help working out and eating more healthfully:
They took me to New York, installed me in a hotel. The next day, they took me to the gym, and I'm exposed to 90 media outlets. Donald Trump was there. I had no idea that would happen.

I was about to cry in that moment with all the cameras there. I said, "I don't want to do this, Mr. Trump." He said, "I don't care."
The gaggle of reporters frantically photographing Machado in what should have been a private setting is viscerally upsetting to watch.
At the end of all this, Machado gets the literal last laugh: She's becoming a U.S. citizen and will be able to vote in the November election. When Moret asks her if she'd vote for Trump, she cracked up on camera. Hard same.