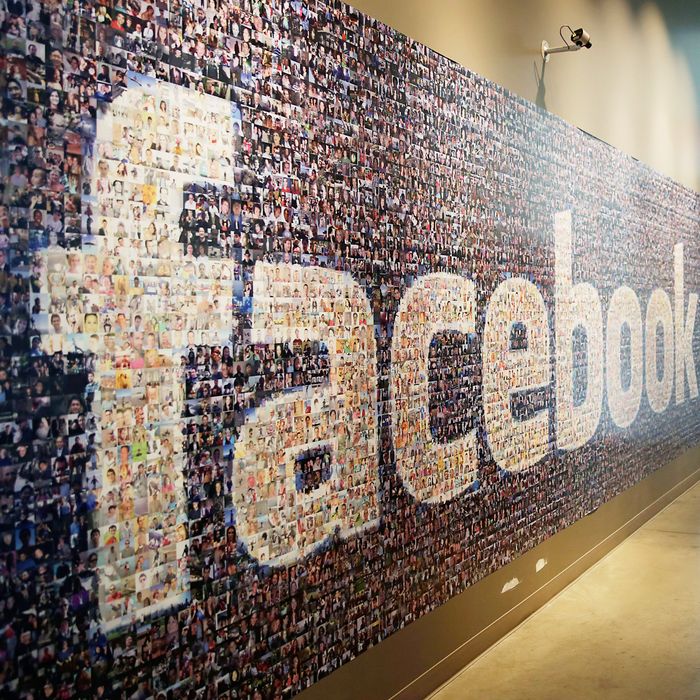 Photo: Bloomberg/Getty Images
Facebook has faced a fair amount of recent controversy over its trending-news section — from the revelations that a team of editors, not just an algorithm, compiles its links, to the accusations that it purposefully did not include fair representation of conservative news sources.
But one former contractor, writing anonymously in The Guardian on Tuesday, says that working on Facebook's trending-news team was "the most toxic work experience of [her] life" due to its widespread sexism.
She writes:
What I found the most destructive was how the team treated women: contrary to what Sheryl Sandberg preaches in her Lean In movement, women on the team are rarely encouraged to speak up.

I often found that when I reported a problem with the Trending tool or a discrepancy in the guidelines, my claims were dismissed. When a man would report the same problem, he would be congratulated for noticing the problem and actions would be taken to fix it. This silencing was devastating. I found myself speaking up less and less, until I got to a point where I no longer reported any problems or errors I encountered.
She reports that taking the necessary steps to attempt to counter that did nothing:

Several women, including myself, reported sexism by managers and editors to their direct supervisor and in their exit interviews to no avail. 
According to this former contractor, of the 15 people who have quit Facebook's 40-to-50 person trending-news team in the past couple of years, 10 of them have been women.
Beyond the alleged sexism, she writes that the entire Facebook trending-news team was excluded from the rest of the company and treated poorly — from reportedly not being allowed to take lunch breaks to receiving overnight shifts as punishment for taking time off.