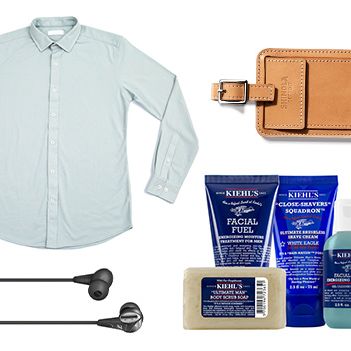 No matter how insistent and self-effacing he can be, don't believe your dad when he says he doesn't want a gift this Father's Day. And, when it comes to doing your filial duty, think beyond the tie – you're better than that, and so is dad. Get him something he'll actually put to use.

Whether he's an urbanite or the golf enthusiast, the GQ type or a rugged outdoorsman, there's a gift for every paternal persona. Scroll through our Father's Day gift guide to discern the perfect gifts for dad.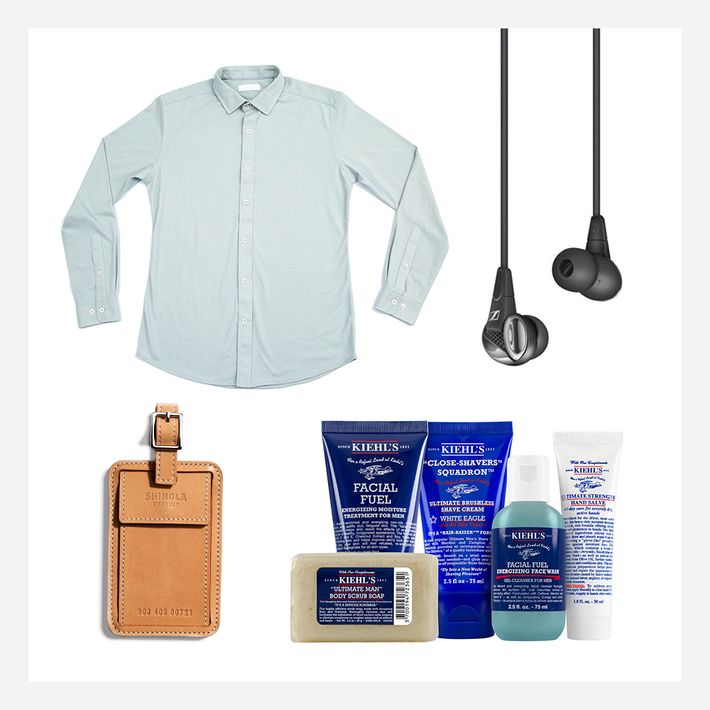 The Jet-Setter
The jet-setting dad, a sucker for efficient travel gadgets and maximal comfort, will love noise-canceling headphones, a stylish leather luggage tag, and a skincare kit that fits seamlessly in his toiletry bag. A casual button-down with the comfort of a T-shirt rounds out the quartet – the unique fabric blend is not stiff or prone to wrinkles, so dad can arrive at his destination in style.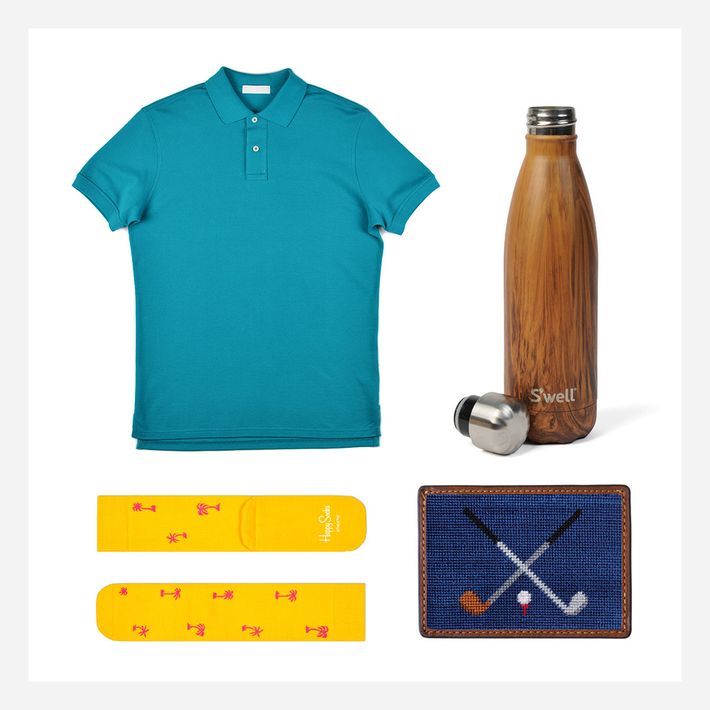 The Golf Enthusiast
Since Father's Day falls on a Sunday, you can be sure the golf enthusiast pops will be teeing off in the morning. When he's back from playing 18 holes, surprise him with one of these gifts, from a golf-themed needlepoint cardholder to socks festooned in palm trees. And for the perfect golf shirt, a soft, yet durable enamel blue polo will stand out on the green.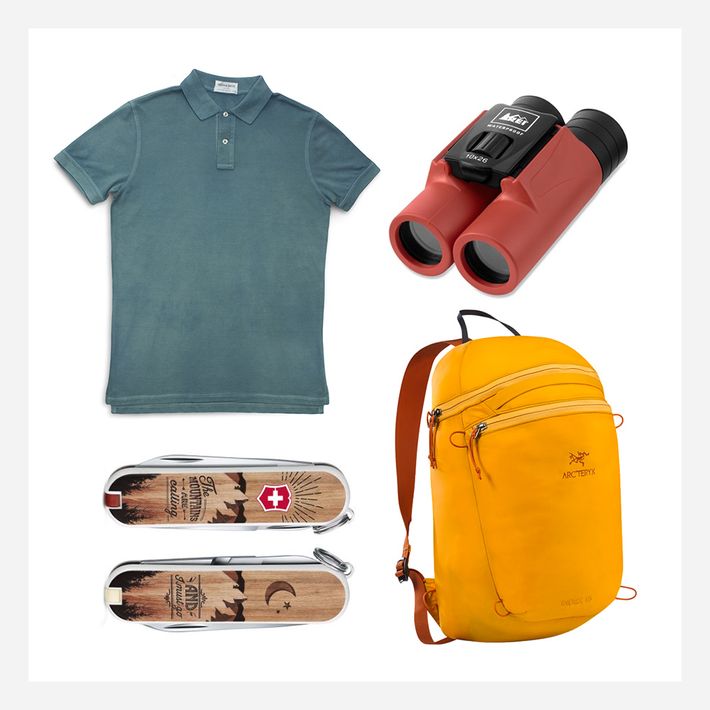 The Naturalist
For the nature buff, earth tones and utilitarian objects are the way to go. We suggest the triumvirate of practical gifts, from a graphic pocketknife to an Arc'Teryx backpack, big enough to fit all the gear the naturalist may need for their next outdoor excursion. And, he'll make the trek in style with a hand-dyed polo, made sustainably with 100% natural compounds.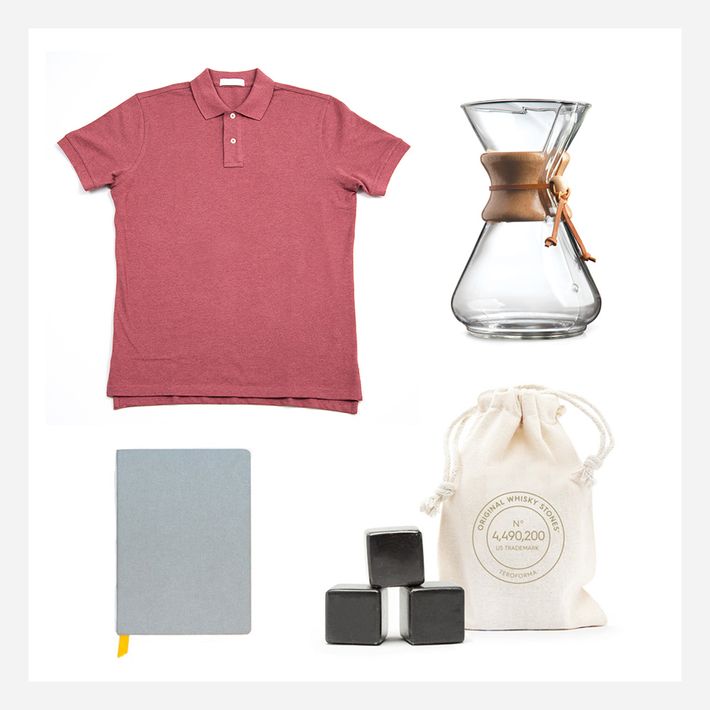 The Urbanite Dad
This special breed of dad is typically found in an up-and-coming neighborhood of a trendy metropolis and has a taste for all things artisanal. Some might say the "hipster dad" is a relatively new fatherly phenomenon, and others argue that dads are, in fact, the original hipsters. Whatever the case, he's a whole lot of fun to buy gifts for: We recommend a glass Chemex coffeemaker or a pocket-sized notebook which will take him from L train musings to the microbrewery with ease. Add a textured heather polo to the mix, a versatile choice for Urbanite Dad's day-to-night indie adventures.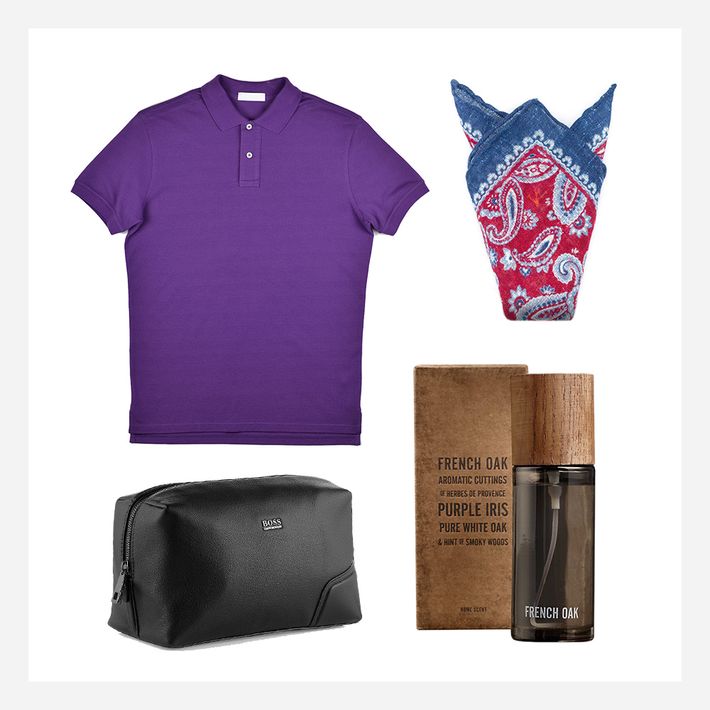 The Style-Savvy Dad
The Style-Savvy Dad is often known as the EuroDad, and his cleverly curated wardrobe is his pride and joy (aside from you and your siblings, of course). He's well-groomed – the epitome of refinement with a propensity for bolder tones. From colorful, open-chested polo shirts, like this violet number, to printed pocket squares, he has European sensibilities and style in spades.