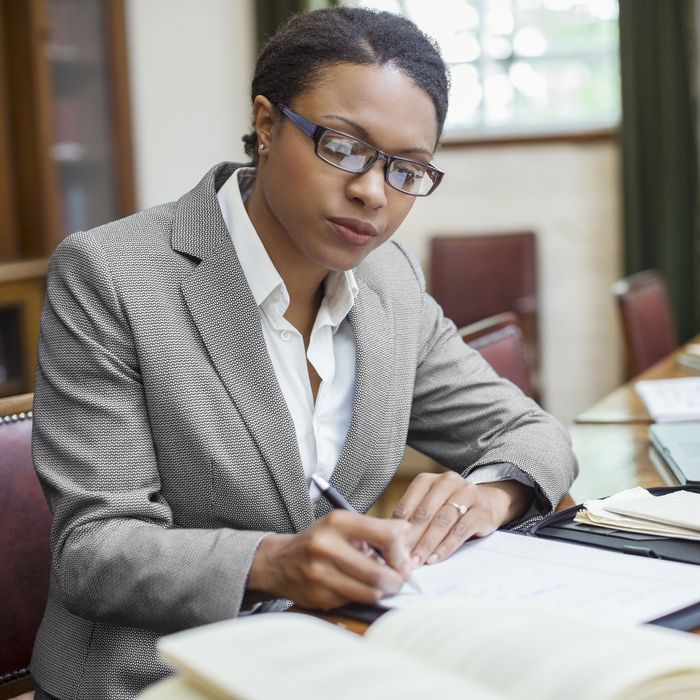 Get back to work.
Photo: Robert Daly/Getty Images
Are you a woman who has had to put a pin in her career in order to have kids? Are you finding that when you were ready to go back to work, the options for jobs that were worthy of your career history and experience were few and far between? Other women have been there — and they're trying to change it.
In the same vein as Après — a career and recruiting tool developed by women to bring women back into the workforce after an extended career leave — a fellowship program in the law field has arisen with the same objective. The so-called OnRamp Fellowship, started by Caren Ulrich Stacy, pairs lawyers with some of the nation's top law firms in yearlong, moderately paying job placements. The hope is that the fellowship will turn into full-time, high-paid work for women at the end of the stint. 
Entrance into the program requires extensive testing and vetting, but Ulrich Stacy tells The Wall Street Journal that it's worth it in the end: "We have moved the needle on replenishing the pipeline in just two years. Instead of being a pledge, these firms are actually increasing diversity."
Huh. Putting qualified women back in the workforce sounds like a great idea, just as long as they're actually getting paid what they deserve.