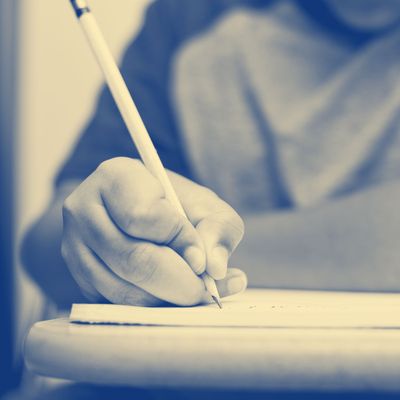 To the frustration of xenophobes and nativists — who most likely don't identify as Native Americans — the United States is very much a nation of immigrants. One Great Wave of Immigration came at the start of the 20th century, when many thousands of Europeans got the hell out of the Old World to settle in the U.S. We're presently in the midst of a Second Great Wave. For the past three decades, a million immigrants have arrived every year, mostly from Latin America or Asia. Not only is this changing the composition of the country, but of our schools: Today, almost a quarter of students are immigrants or the children of immigrants, and that's projected to go up to a third by 2050.
But something strange is happening as families assimilate into the U.S. The longer they're here, the worse they do in school. In a new working paper, American Institutes for Research analyst Umut Özek and Northwestern University economist David N. Figlio compared the academic records of all Florida K–12 public school students — from academic years 2002–03 to 2011–12, totaling about 2 million kids — with their birth certificates. Florida is a great case study since, as the authors argue, it can be "regarded a mirror for the future of demographics" for the U.S. public-education system since its immigrant populations so reflect the national trends.
The researchers found that first-generation immigrants — especially if they enter public school before age 9 — outperform their second-generation peers, and the second generation in turn outperform their third-generation peers. For both Hispanic and Asian immigrants, the first-generation kids need less discipline, have better attendance, and are more more likely to graduate high school than their intergenerational peers.
The explanation, they say, is in the evidence that educational aspirations apparently "dissipate" across generations. The first generations are 8 percent more likely to choose a high-performing middle school after finishing elementary school, and they're 6 percent more likely to take more advanced placement or international baccalaureate classes than second-generation kids. Apparently, families arrive with "immigrant optimism," as the authors call it, but that fades with time.
The economic and social factors that cause that fading are beyond the scope of the paper, the authors say. But there is one hopeful takeaway: While it may take a lot of resources to help newly arrived, super-young kids to acclimate to school, they can really thrive when they've got the chance.