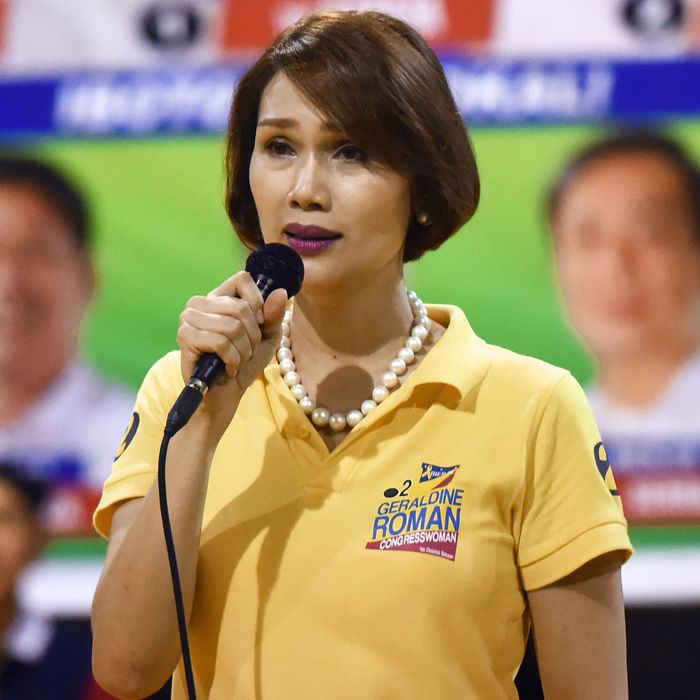 Geraldine Roman.
Photo: TED ALJIBE/AFP/Getty Images
The Philippines is a majority Catholic country with no openly LGBT national politicians. That is, until now: 49-year-old Geraldine Roman of Bataan province just became the first transgender woman to be elected to public office.
Roman, a member of the Liberal party, will be serving a three-year term in the house of representatives. Her mother previously occupied the seat.
Along with continuing to help poorer citizens, the congresswoman plans to attempt to abolish laws that discriminate against the country's LGBT population. Among other discriminatory laws, it's currently illegal for a transgender person to change their name.
Moreover, Roman, who transitioned in the '90s, refuses to be secretive. In an AFP interview she says, "I grew up here. People know me. (Gender) only becomes an issue when you try to keep it a secret. It's nothing bad. I never hurt anyone in the process. I'm so happy so why should I be ashamed?"
Well said. Meanwhile, in America …