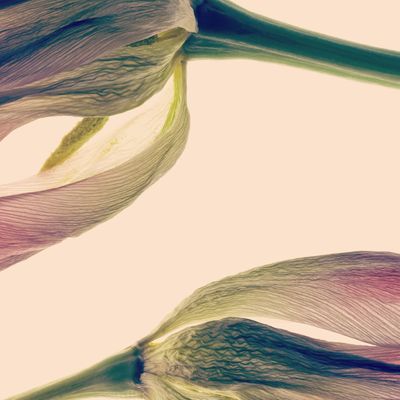 Photo: The Cut/Glow Images/Getty Images
This week, the Cut presents stories about the complex bonds of parenthood.

Miguel* had two stereotypical foster-care experiences when he first moved to the U.S. from Tanzania, with neglectful parents who prioritized their biological children. Then he landed at Annie's* house. Below, the two of them describe how they changed each other's lives.
*Names have been changed.
Miguel
I came to San Jose from the Congo in 2010, when I was 16. I'd been living at a refugee camp in Tanzania since I was 3. I can't even remember my mother's face. I was told that my parents were kidnapped and my mom and dad were killed. Another family ran with me to Tanzania; that's how I ended up at the camp. I'd been waiting to leave for so long, but things are slow. Finally we met with U.S. immigration and were approved to come here. I imagined that America would be like heaven, or at least like the movies. The last few months leading to the trip I became obsessed with all the TV shows, all the hip-hop … everything. When I got here, I spoke no English at all. The first few months were really, really hard. In Africa you go out to play, people are outside doing physical things.
Annie
When I was in my 30s, I adopted two boys as babies. We just wanted a regular family like everybody else. Later we became certified as foster parents, thinking we might have a third child. But then we decided against it. When I was at school I had done a semester abroad in Kenya and have traveled in Africa. I knew a little bit of the language. We got a call from social services out of the blue. When they said, We have a teenage boy. He's from East Africa and he speaks Swahili. I was like, I guess this is a job for me.
Miguel
At my first foster home all we did was stay in the house. I woke up early in the morning and then I would watch movies with subtitles all day long. That's how I learned to speak English: days and nights watching TV. That was bad, but the experience at my next foster home was terrible. I went to a German family. They only cooked dinner once a week and there were about six kids in the house. Three foster kids and three biological kids. The biological kids were given priority. My friend and I were given unfair treatment, he was from the Congo like me. There was a lot of yelling and a lot of hard labor. I felt like a slave and they didn't really do anything to look after us. I was so lucky to be able to leave after about four months. I wasn't looking forward to a new foster home. At that time I wanted to turn 18 and just get out of the system — that's what I longed for.
Annie
I remember when he arrived at our front door with his belongings — a garbage bag full of clothes. His accent was so thick I really couldn't understand him. And he's sitting there, and he gave a long speech, and I thought he was thanking us for welcoming him into our home, but I couldn't understand a word he said. And at the end of it I said, "thank you." He looked at me funny. I think he had been asking me questions … I knew of the political turmoil and violence in the region and I knew a bit about how they walk and walk and struggle just to get to the refugee camps and, once they get to the camp it's "wait, wait, wait" and, you know, their life is on hold. They come to the United States with these fantastic hopes and aspirations and often they don't materialize. For him, it was a disaster; he landed in an awful foster home. So when he came to us it wasn't easy at all. He was sort of in fighting mode. He wanted to survive.
Miguel
When I first moved in with Annie, there were a lot of misunderstandings. The first thing she did to annoy me was she fed me bad food. I hated the food. But Annie had been to Kenya before so she let me buy the food I wanted to eat. That made me feel really comfortable. Here's this woman letting me buy the food that I want to eat and cook it by myself and eat it, and then she also eats it and gets her whole family to eat it, too. And so we start eating African stew at the family table and for me that's just like, "Okay, we're getting somewhere." Then she spent time with me. She would say, "Let's go hiking." She also knows I like to travel. She took me to San Francisco and to Boston. She acted like she didn't even know what a foster kid means. We were all equal.
Annie
He got very angry about food. If we cooked dinner and it wasn't something he liked he would go crazy. We changed our dinners for him because he needed that so desperately. His life had always been characterized by a lack of food, and he wasn't in his own country. When he was angry, we'd get the silent treatment. And when that happened my husband and I would take Miguel out to do something fun. We didn't focus on rules or punishments or rewards, none of that. Just the relationship. It was tough, he gave us the silent treatment quite a bit. When I would run into someone I knew at the grocery store he refused to be introduced. A friend would come up to me and here was this 16-year-old from Africa and I couldn't introduce him.
In Africa, time has different cultural meaning. And one of my kids has special needs. He could be difficult to hold in the car. I'd often go to pick up Miguel, and he would be really late. I would go crazy because I had kids in the car, we're sitting around for 30 minutes when he had called and told me he was ready to go. So I would lose my temper sometimes. You know? It's not like I'm a saint or anything. I quickly learned that it's not about obeying the rules, it's not about saying "thank you" to me, "thank you" to my husband. Those are things you cannot ask of a foster child. What you need to do is focus on the relationship. Of course we did have to monitor where he was, where he was going, what he was doing, who his friends were, but we wanted to build a relationship with him. At first, being that he was in survival mode, he did not want any of that. But the two of us learned to figure each other out and we survived it.
Miguel
I went to three high schools in America. The first I lasted for about two weeks. And then I was moved to a different high school that was very violent, but I met a friend there who was also a refugee. When I moved in with Annie, I had a hard time connecting with people at school. Everyone was rich and white. They kept together. I didn't fit in anywhere, not with the blacks or the whites.
One day at school this guy says, "Oh, all the black students need to go to some meeting." So I say, "Okay, let me go to the meeting." I'm black, so I'm going to go! And this girl asks me, "Are you black?" and I look at myself and I say, "I think I am black!" I didn't know that what she meant was "African-American." That's how I learned the difference. I was like, "Okay, so what do I have to do to meet people like me?" It was very hard making friends. I would leave right after school. And then a girl asked me why is it that every day I see white people dropping you off, white people picking you up from school? I didn't want to explain it to her.
Annie
You slowly bond because you struggle together. I fought for him, and you naturally bond that way. It wasn't about what am I gonna get out of it, rather "it is my responsibility to help this child be what he can." I was lucky to have a wonderful mother who was very self-sacrificing. Her relationship with her mother was never as close as she wanted. So she tried her best to develop a strong relationship with me. She was a schoolteacher and I had dyslexia, and this was kind of before they really had any help for that. My mom made sure that I learned to read and gave me confidence in my ability to succeed.
Miguel
Let's say we got in a bad argument. She knows when to give you space and when to approach you. She'd understand if I went to my room it meant I didn't want to talk. But one thing she really, really hates is when you just don't talk to her for weeks and weeks. She'd go out of her way and try to stop that problem, no matter what. She cares about making a relationship. Where I am from, we don't have a family dinner, dinner is dinner, all right? But for her, you have to be at the family dinner, you've got to eat together and talk, and that makes her happy. I ended up loving family dinners.
One day I told Annie about my friend who was still with the other foster family. I told her that he was being abused even worse than I was. He always got in trouble in school and they would yell at him, "We're going to kick you out of this house and nobody else will take you." I see him as my little brother. I was like, "Hey, he's in really bad shape there. That family is very abusive. But the system will never see that. Even if you tell them, they're not looking to change anything." Thankfully there was a guy who had just became our social worker who was very ambitious. He actually found out how abusive this family was and went there and removed two kids, including this kid I know. So then they called Annie and said, "Oh, we have him if you wanna take him." She took him in, and she also took in another boy from Africa later on, too.
Annie
When we heard about his friend who was still at the old foster home, we couldn't ignore it. I remember thinking: Who else is gonna take him in? These are kids coming from awful global circumstances beyond their control and now they're here and they're not thriving, and they should be.
Miguel
One day Annie asked me, "What do you want to do?" I'm like, "What do you mean?" She's like, "You're a junior in high school, what do you want to do after you  graduate?" And I told her I'm going to go to community college, of course. She said, "No, you're not going to community college, you're going to a four-year college." I thought she was crazy. The first thing that I told her is that my English is still very, very bad. "How do you expect me to go to a four year college?" And she said, "Well, you still have one more year to practice , so get working." She can be — not annoying, but pushy. She was pushy. She pushed me and nobody had ever pushed me before.
Annie
I told the career counselor that he wanted to go to a four-year college and she said to me, "You're imposing your own will and your own wishes on him. That's not what he should be doing, and that's not what he wants, and it's all you pressuring him. He should be going to junior college." I mean, there's just so many things to overcome. I do think there is discrimination against people with a thick accent. But I believed in him, and I could see how smart he is. He'd get so upset if he didn't get straight As.
I was so frustrated, so I just went home and said to him: "What do you want? Do you want to go to a four-year college or do you want to go to junior college?" And he said, "Maybe I should just go to junior college." There were so many people against us, he was defeated. Then, the very next day, he said, "Let's finish that four-year college application"
Miguel
She went and bought an SAT book. One day we went camping, and she booked the camping tent by the place I was taking the SAT, so she drove me to the SAT center the morning after we had been camping. She was making sure it happened. She pushed me to go to the library and to look for schools. I hated that. She was always telling me to try to get scholarships. I didn't take it seriously. I was like, "Sure, I'll do it." Nobody had ever told me that I could do anything. Nobody. Even when I wanted to take an AP class in high school I was told it was too much for me. Annie was like, You can take an AP class! You've got to do this, you've got to do that.
When I got to college on the East Coast I was terrified. People had been telling me I could never achieve this. But I bonded with a lot of students during a summer-prep program so I had community, I knew who to go to lunch with, who to go to dinner with, and things like that. I became president of the African association. I met a girl who is also from the Congo, and she became my girlfriend.
When I got accepted all my social workers told me I was making the biggest mistake. I never believed in myself. And to be completely honest, sometimes I hated Annie for it. I was like, "She's pushing me and I don't know why." And now I've been here for four years and I'm just about to graduate with a degree in international affairs. It's the best decision I ever made. The system never believed in me. I didn't see the potential I had. Annie did.
And here's a crazy twist. All my life I had thought my mother was dead, but I recently found out that she's alive and still in the Congo. I just got DNA test results — it's definitely her. When I told Annie she pushed me, again. She's pushing me to start talking to her, and she's also trying to get her address so they can communicate. I haven't spoken to her, because I'm too scared. I'm worried about the emotion or trauma it might bring back, but also I wonder why now? There is so much to consider. What if she thinks I have money? What if she wants me to sponsor her to come here? I wanted to have my mom, but she wasn't there. And now things are going good for me. I'm graduating college, I'm hopefully going to get a job soon, I have a girlfriend I have been with for three years. And then, bam! There's mom. I'm skeptical, but of course it's not as if I don't want to see her. I just keep asking myself, why now? I don't know her, I don't know where she's been. The Congo hasn't been safe for a very long time. I only wish it was so I could take Annie there. I think it's something she'd love.