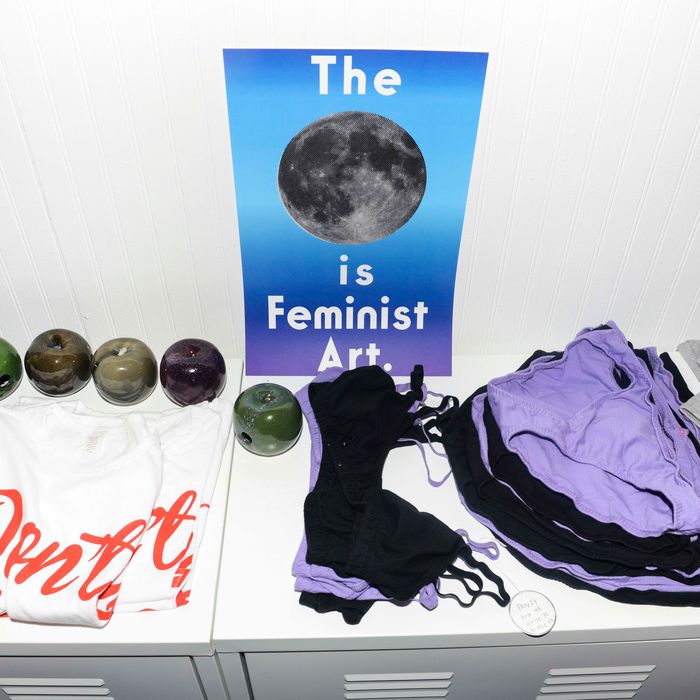 Merchandise at Otherwild.
Photo: Liz Barclay
Need feminist merch? Love boob sketches so much you want to wear them on a scarf? Luckily, Otherwild — the brand that revived "The Future Is Female" shirts from a 1975 snapshot — has opened a store in the basement of Coming Soon NY on the Lower East Side. The shop is intended as a retail experience that shifts the language of capitalism, making it more collaborative — no small feat.
Otherwild features handcrafted goods from pretty much every manufacturer you can imagine, from herbalists and witches to picklers and quilters. If the craftsmanship and business model weren't enough to tempt you, 25 percent of proceeds from the sale of all "Future Is Female" items are donated to Planned Parenthood. Other donation will be made to the National Center for Transgender Equality, Black Lives Matter, and the Lesbian Herstory Archives.
Click ahead to see photos from the opening and shots from the collection.