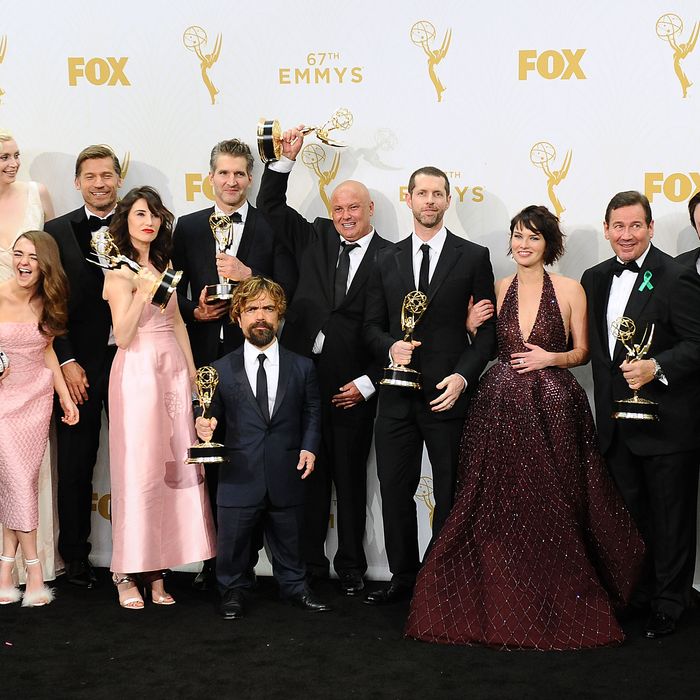 The cast of Game of Thrones at the 67th annual Emmy Awards. Photo: Jason LaVeris/FilmMagic
Just last month, on The Late Late Show, Emilia Clarke made clear her wishes for Game of Thrones to let some male genitalia see the sunlight for once. And according to Maisie Williams's version of the theme song, "death and boobies" is all we usually get (though the show has seen some penis freedom in the past). But on Sunday night's episode, "death and penis" came back into the mix.
Okay, so it's an awkward shot, and he's checking out some warts down there (wow, no thanks). But it happens — the penis is exposed. Add this one to the list of TV shows offering full-frontal male nudity — warts and all.