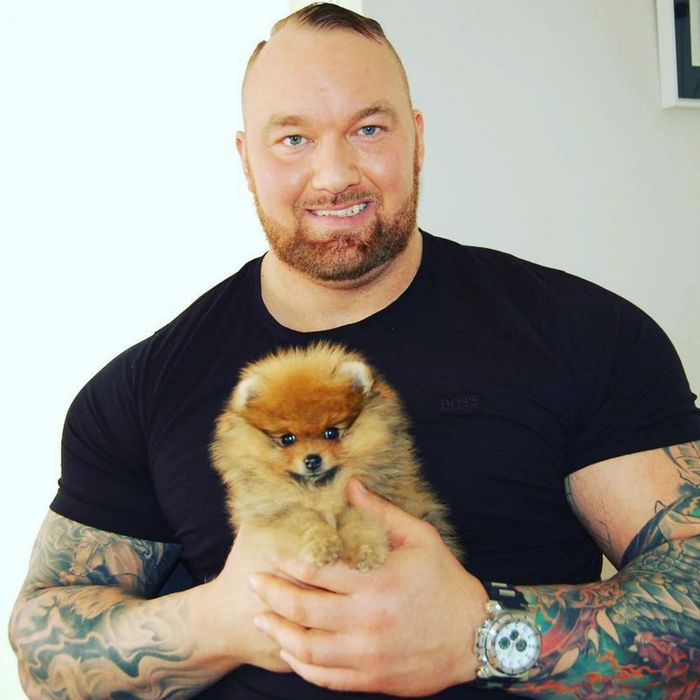 Photo: thorbjornsson/Instagram
Mathematical conjecture: The bigger the size discrepancy between a man and his dog, the cuter the duo.
Proof: Hafþór Júlíus Björnsson, the 6-foot-9, 395-pound Icelandic strongman who plays the Mountain on Game of Thrones, and his tiny Pomeranian puppy, Asterix, a regular feature on Björnsson's (delightful!) Instagram.
Exhibit A: Exercising together.
Exhibit B: Daddy-son selfies.
Exhibit C: Kisses!
To every high-school math teacher who ever doubted my gifts, I await your apologies.