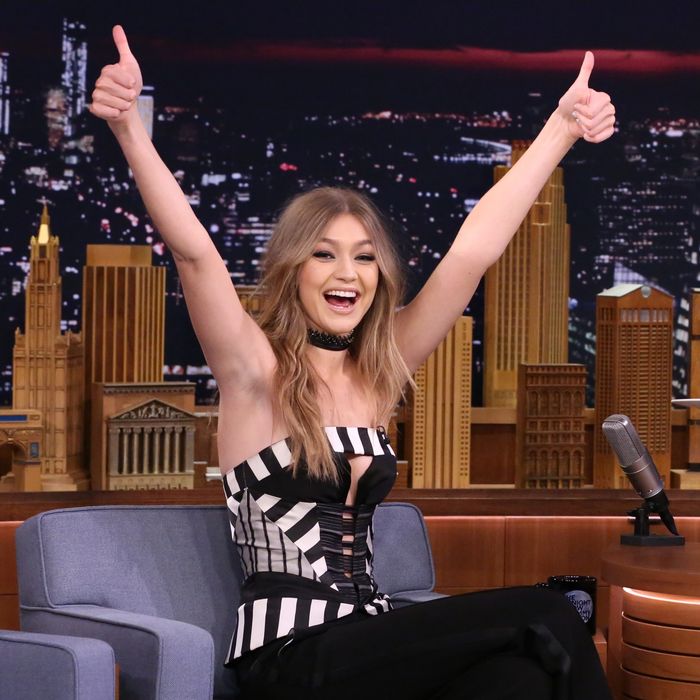 Burger success.
Photo: NBC/2016 NBCUniversal Media, LLC
Choker aficionado Gigi Hadid would like you to know that even though she's a professional beautiful person, she also eats burgers. How quirky and relatable!
During a Tonight Show appearance on Monday, Hadid told Jimmy Fallon that from the moment she moved to NYC she began searching for the best burger in the city. And she's got a mantra to go along with it: "Eat clean to stay fit; eat a burger to stay sane."
Gigi has tapped the uptown J.G. Melon as the best burger place in the city because they're not too involved — simple, not too much extra stuff.
But it looks like she's also got a bit of a thing with cereal:
Models: Instagramming food but not necessarily eating it. Just like us!