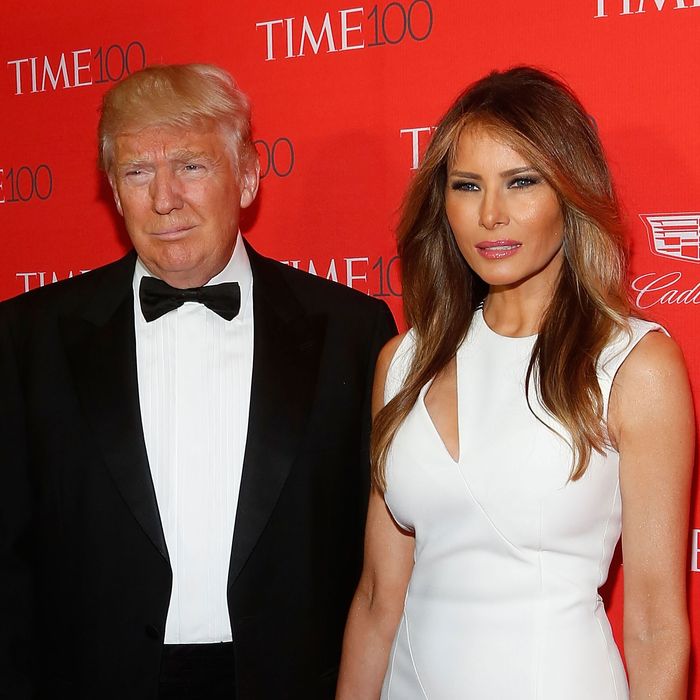 Donald and Melania Trump.
Photo: Taylor Hill/FilmMagic/Getty
After journalist Julia Ioffe profiled Republican front-runner Donald Trump's wife Melania for GQ, she was hit with a barrage of vile anti-Semitic messages and threats.
According to the Washington Post, they were so terrible that Ioffe filed a police report with the D.C. police department for the "threat to kidnap or injure a person or damage his property." Included in the complaint is the allegation that an "unknown person sent her a caricature of a person being shot in the back of the head by another, among other harassing calls and disturbing emails depicting violent scenarios."
Todd Gutnick, the vice-president of communications for the Anti-Defamation League confirmed to the Post that they were also working with Ioffe.
The attacks began after Melania Trump called the GQ article "dishonest" and "disingenuous," and called Ioffe out by name on her Facebook page. Her post brought the piece to the attention of the Daily Stormer, a hate site.
Harassed Trump Profiler Files Police Report
Things you buy through our links may earn New York a commission