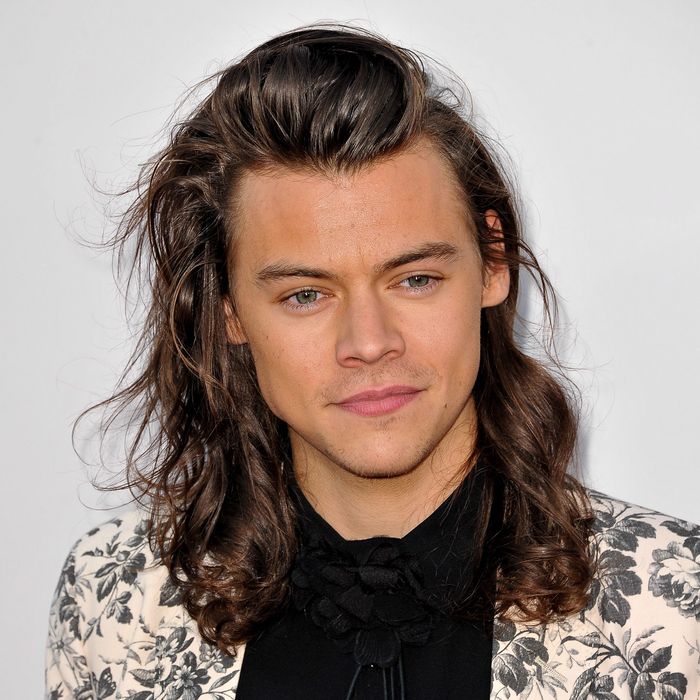 Harry Styles, before the haircut.
Photo: Allen Berezovsky/Getty Images
Harry Styles cut his hair. You know this; I know this; our benevolent and omniscient God knows this. He used to have long hair, and now he does not, after donating several inches of his ponytail to a cancer charity. The question remains: What does Harry Styles's head look like now?
For the last week, it has been difficult to tell, because he has been wearing a hat. Now, however, a grainy photo of Harry sans hat and hair has surfaced on Twitter. Are you ready to see it?
Yes?
There it is. Harry Styles's haircut.
Look, here's another photo.
I hope you like it.