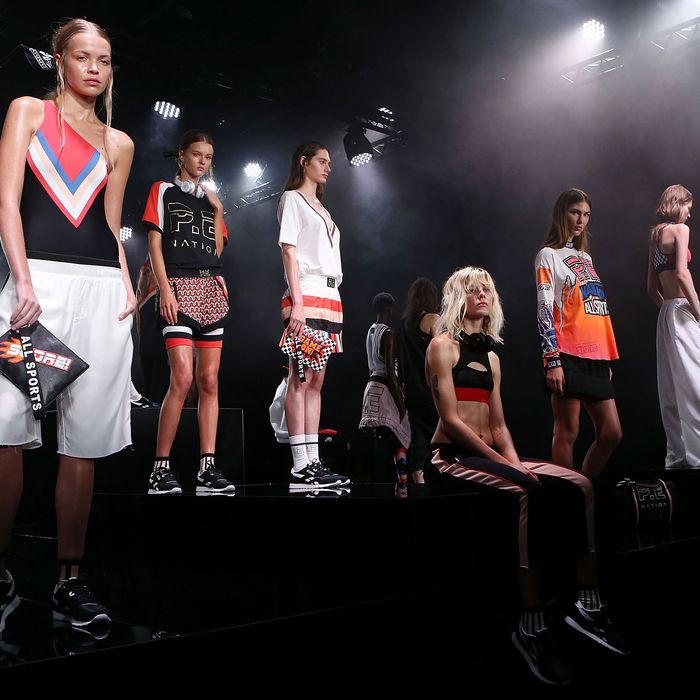 Photo: Matt Jelonek/Getty Images
Considering that Sydney Fashion Week is more than half over, it was surprising that athleisure didn't hit the runways in a big way until today. After all, this is a city of Bondi Beach–going superjocks — surely spandex would be on the docket at some point. And indeed, things started off briskly this morning with We Are Handsome. Designed by Jeremy and Katinka Somers, the line has become a Sydney staple, best known for fluorescent digital prints on athleisure silhouettes. This season, the Somerses were inspired by '90s youth, in case you couldn't glean that from the Nirvana and Biggie soundtrack or the tropical-printed fanny packs on every seat.
The show notes read like the opening to a workout class: "Today is about getting your heart racing, assaulting your senses, pushing the limits." This translated into sporty leggings, crop tops, hoodies, and swimwear (including a daring mesh number that might even raise eyebrows at Bondi). Color-soaked body-hugging activewear takes a certain confidence to pull off, but it seems like they'll find a ready audience.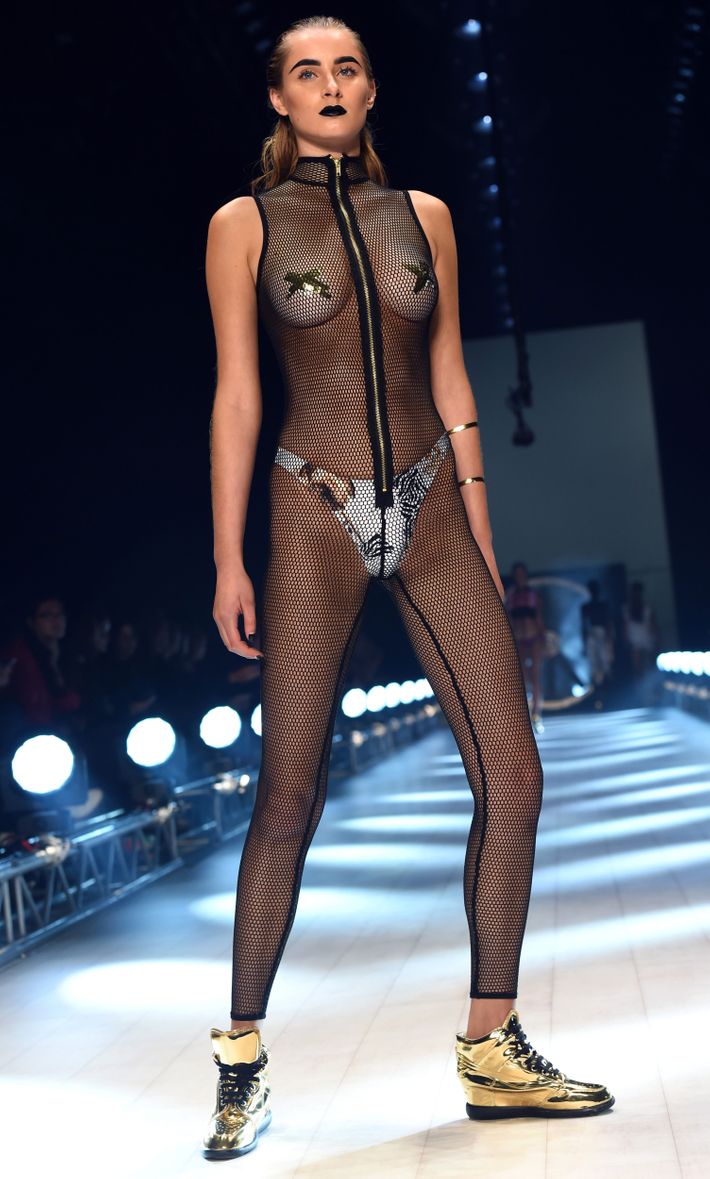 Next up: P.E., two letters that still give many people chills. I'm talking about P.E. Nation, the new line from Ksubi alum Pip Edwards and Topshop vet Claire Tregoning, who met while working at the Aussie brand Sass & Bide. The line bills itself as "activewear for an urban lifestyle." Their debut show of 55 pieces, soundtracked by whistles and basketball-dribbling sound effects, had some interesting tweaks to the athleisure formula, like a crisscross sports bra with contrasting colors, or printed basketball shorts and jerseys. Where We Are Handsome was as ready for Coachella as it was for the treadmill, P.E. Nation combined streetwear elements with athletic signatures for a more tomboyish take — overall, a strong debut.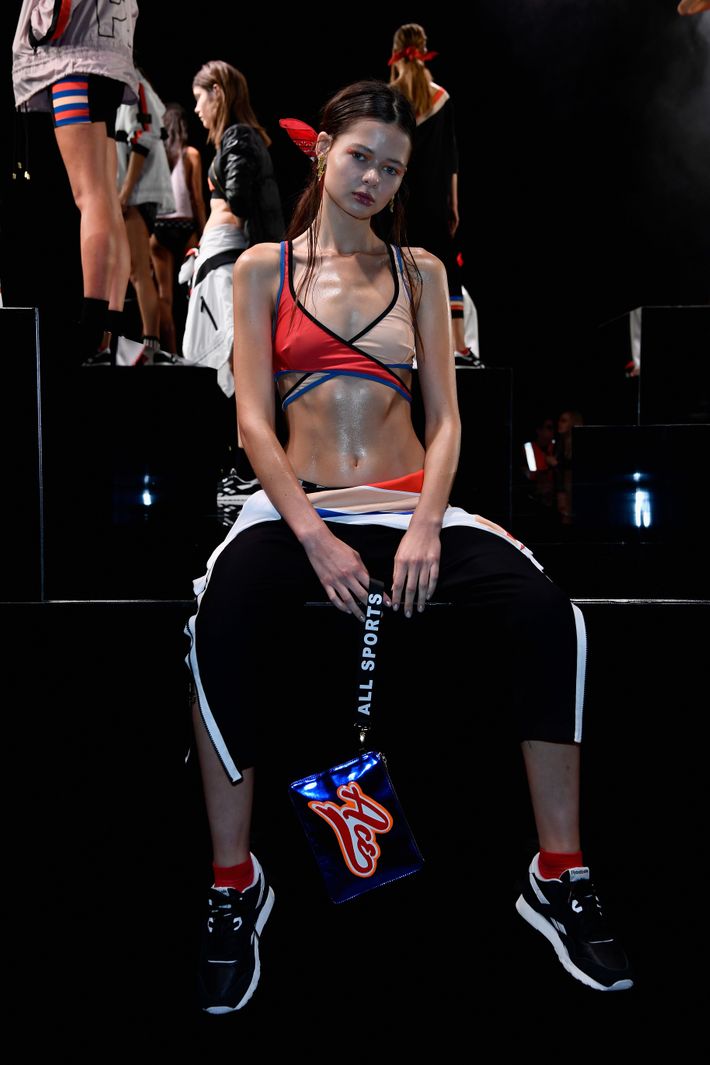 Two more athleisure-influenced shows closed out the day. Several models rode down the runway on surfboards carried by buff surfer dudes at Cynthia Rowley's surfwear-heavy show, which featured her trademark color-blocked wet suits and printed surfboards designed to match your outfit. And the evening ended with Ten Pieces, a buzzy line by Maurice Terzini and Lucy Hinckfuss that only features, get this, ten pieces a season. Last year, the duo drained the famous Bondi Icebergs pool and showed inside it, making for one of the most Instagrammable moments of the season. To up the ante, this collection was shown in a vast, warehouselike space on the lot where the Australian version of The Voice is apparently filmed. The show was done in partnership with Fitbit — a final touch of athleisure for the day — and opened with an extremely high-production-value campaign video of models running across a desert landscape as a promotion for Terzini and Hinckfuss's two designs for the fitness tracker. Then the models appeared in person to walk through the yawning space, dressed for Tatooine in loose, neutral-toned knits. Those might not play at the gym, but for the post-workout coffee run, they'll do just fine.