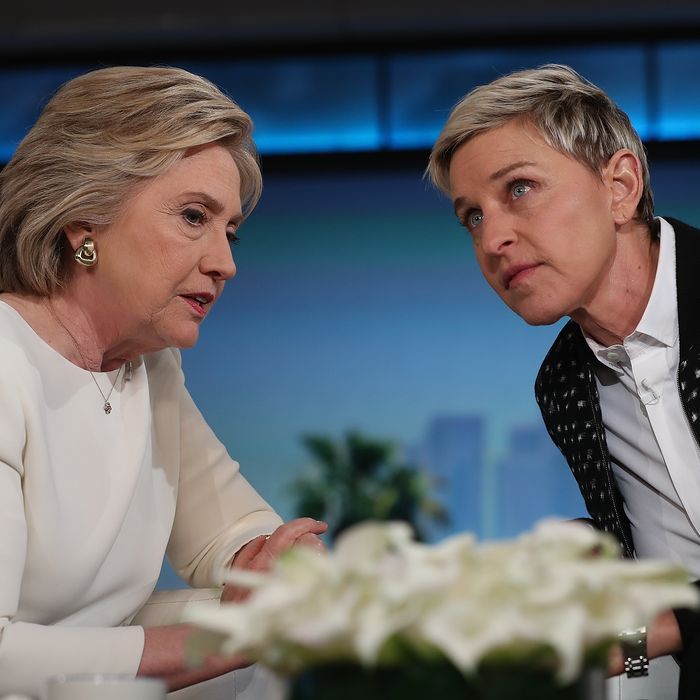 Shh. Actually no, this news isn't really a secret. Photo: Justin Sullivan/Getty Images
Hillary Clinton took time to share all her thoughts with Ellen on Tuesday, including some pretty straightforward ones about Megyn Kelly's favorite interview subject.
When Ellen asked whether Hill thinks Donald "I am very, very, very good for women" Trump is, in fact, good for women, she had an answer ready:
I would need a lot more information based on what I hear him say, because he has been very derogatory toward all kinds of women. He has specifically called out women by name, insulted them. He has said that equal pay isn't a real issue; he doesn't seem to think that we need to do anything, create more jobs, more income … I'm sure there is somebody somewhere that he might be good for. But I think, overall, there's just no evidence that he has an understanding of what women's lives are like today.
Yeah, that sounds about right. You can't really have a history of being creepy to half the population and then be "good" for us. That's not how it works.