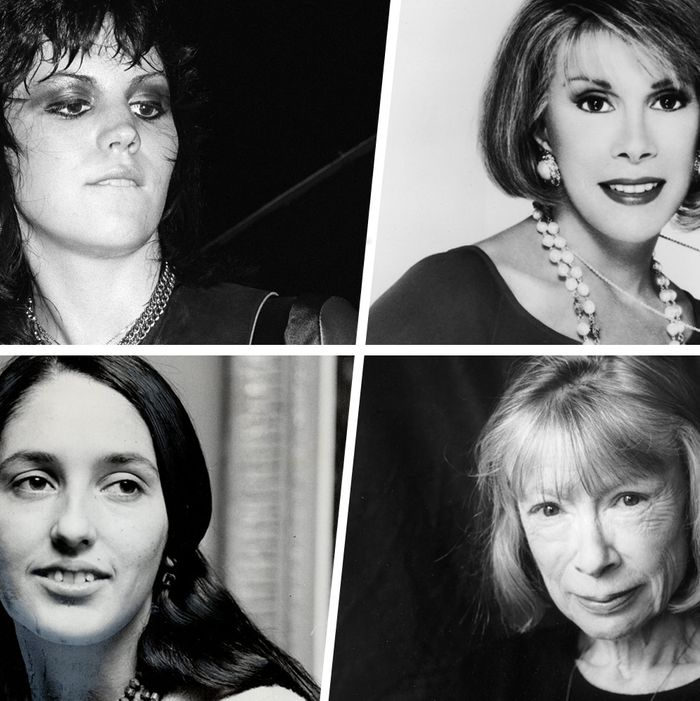 Clockwise, from top left: Joan Jett, Joan Rivers, Joan Didion, Joan Baez.
Photo: Getty Images
Here is an incomplete list of the most inspiring Joans of all time: Joan Didion, Joan Baez, Joan Rivers, Joan of Arc, and Joan Jett. On Thursday, two women opened a new creative agency for all of them. Naturally, they named it Joan.
Co-founded by former Refinery29 COO Lisa Clunie and Jaime Robinson, previously executive creative director at the ad agency Wieden & Kennedy, Joan launched Thursday with big-name General Mills as its first client.
"We wanted a name that would be bigger than all of us," Robinson told AdAge. The company's website further explains the tribute: "These Joans knew that the combination of talent, ambition, curiosity, imagination, an eternal work ethic and a completely irregular perspective from the norm would allow them to question, challenge and change. We take inspiration from these incredible women. And we hope to do some good in their name."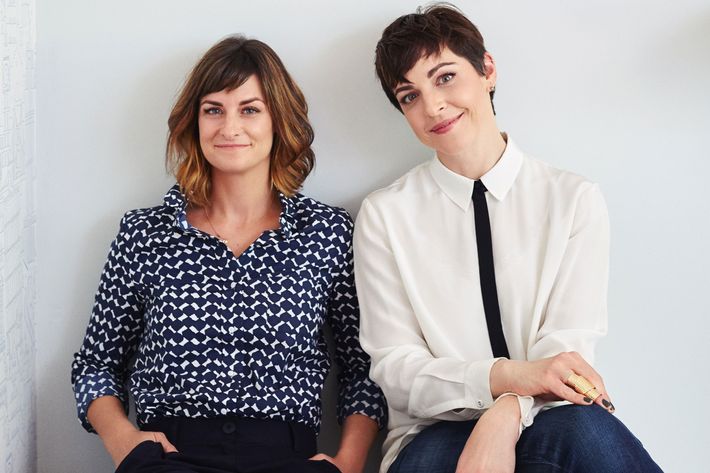 New staffers will be announced in the coming weeks, and every employee will be a shareholder in Joan, which hopes to "inspire people to shape and do things they think are right." Clunie and Robinson also created the Joan Foundation of Diversity, which will make sure that a percentage of the company's time and revenue is dedicated to finding talent from all backgrounds.
"You don't need to be a woman to work at Joan," Ms. Robinson said. "Our philosophy is that a diversity of talent is what brings unique, interesting ideas. If you have the same, you'll get the same."