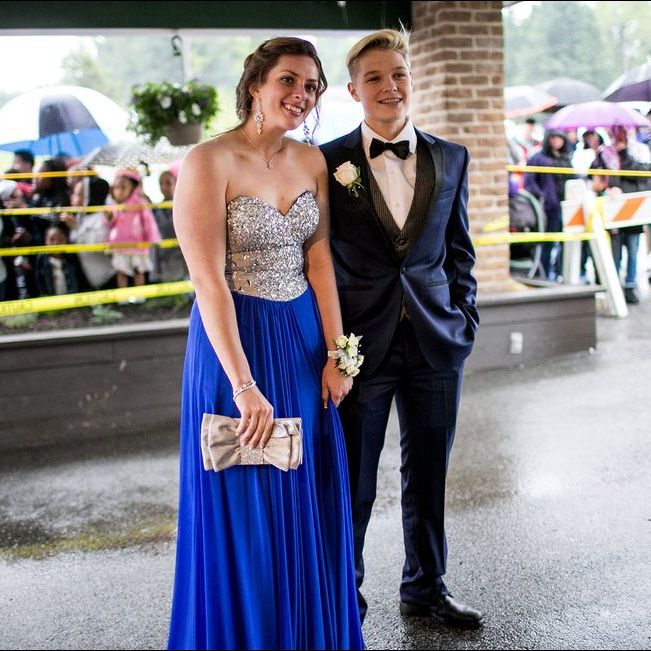 Prom.
Photo: Courtesy of Twitter/SeanSimmers
A teenage girl from Harrisburg, Pennsylvania, who was barred from entering her high school's prom because she was wearing a suit earlier in the month, was able to attend a different one nearby this weekend.
Aniya Wolf's mother bought her the new suit early in May, but said that a day-of email informed parents and students that dresses were required for girls attending the prom at her Catholic high school. So when Aniya showed up to the prom in her suit, she was kept from entering by police at Bishop McDevitt High School, where she is a junior.
This past Saturday, Wolf was invited to attend the prom at William Penn Senior High School, and she happily accepted.
"This is Aniya," Carolyn Wolf told WHTM. "This is who Aniya has been since she's very young. And she would not look right in a dress. She looks great in a suit." Aniya, for her part, agrees. "I've just always been like this, ever since I was little," Wolf said.
Besides the fact that it's mind-boggling that there would be a dress requirement for a prom in 2016, this story also shows how important it is for teenage girls to have supportive, awesome parents who accept them for who they are — and who buy them new suits for the prom, if that's what they want.