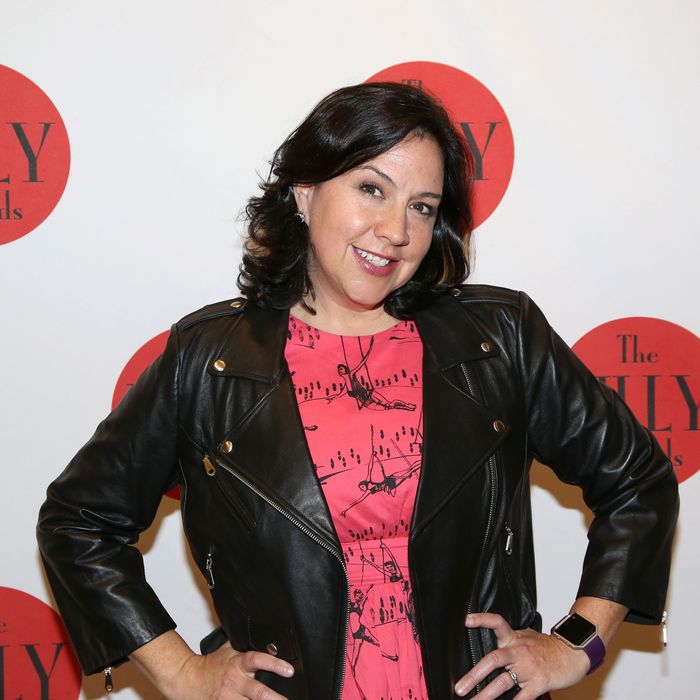 Kristen Anderson-Lopez.
Photo: Walter McBride/Getty Images
If Kristen Anderson-Lopez had her way, the Great White Way would look a lot more family-friendly. She co-wrote Frozen's songs with her EGOT-winning husband, Robert Lopez (they're the power couple who penned "Let It Go," which landed an Oscar and two Grammys). If women ran Broadway, she told the Cut at the Lilly Awards on Monday night, there would be a lot more emphasis on child care.
"One of the hardest things is that we are single parents when we are working, and that means the Broadway schedule is every night and every weekend," she explained at the ceremony, hosted at Signature Theatre Center to celebrate women of distinction and support gender parity in American theater. "So our kids who are in school all the other times — it becomes a very difficult struggle."
She also thinks a woman-run Broadway would be a lot less competitive and award-show-driven. "There'd be more awards like the Lillys tonight where there's no contest, there's no campaigning. It's just a sisterhood saying, 'Hey, you did great. We're proud of you,' without the 'Go, faster, better, bigger.'"