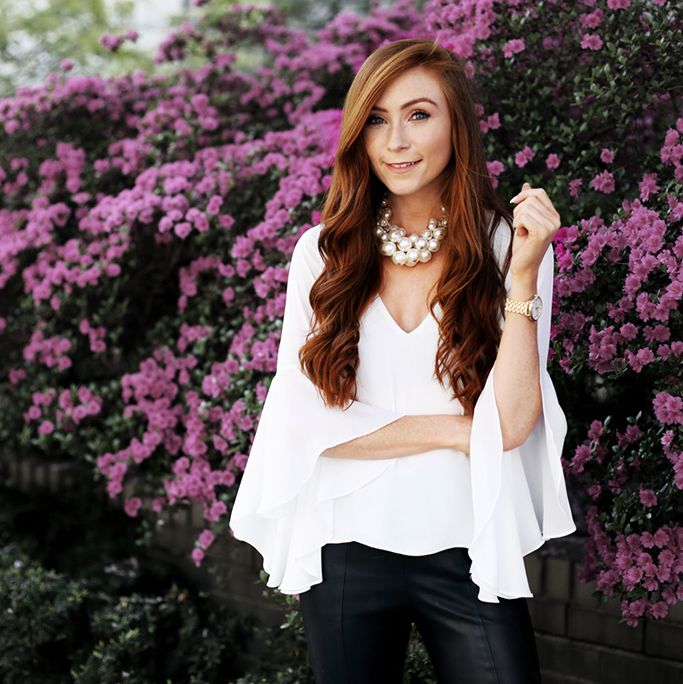 New York has a knack for seducing the young, creative, and ambitious. It's no surprise then that, once Irish beauty and fashion blogger Erika Fox had her first taste of the city while interning between college semesters, she was hooked. Not long after, Fox decided she was going to do everything in her power to make it work long-term.
And work she did. In September 2014, after graduating from National University of Ireland, Galway, and saving up for a year, Fox officially made the big move. She hit the ground running, landing a number of high-profile fashion gigs, all the while amassing quite the following for her blog, Retro Flame. In March came another milestone for the 24-year-old: She made the decision to focus on Retro Flame full time. "Retro Flame is a compact diary of my life, work, travels and inspirations," she explains.
All in all, it's a quintessential "New York story," and at the core of Fox's drive – and inspiring sense of style -- is a daily skin-care routine that keeps her feeling fresh ready to chase her dreams. Her arsenal of preferred products, an effective short-list formulated with natural ingredients, keeps her refreshed and on target. We spent a day with Fox to learn what fuels her success, and the skin-care routine that's foundation for her glowing look.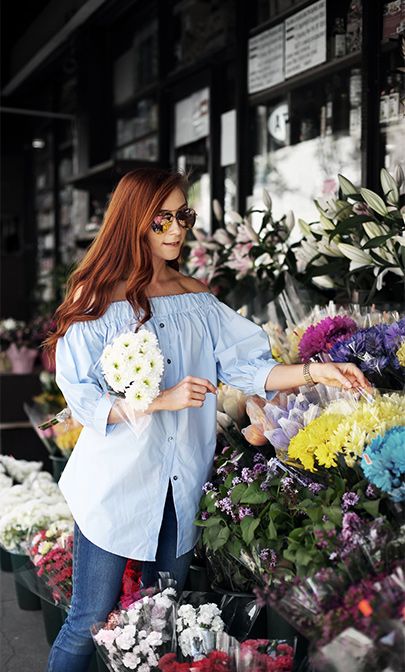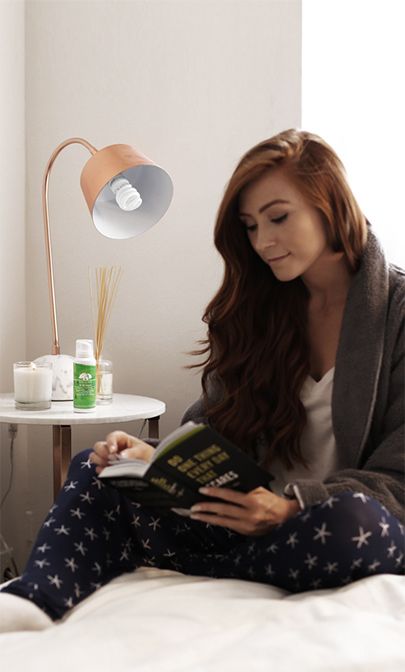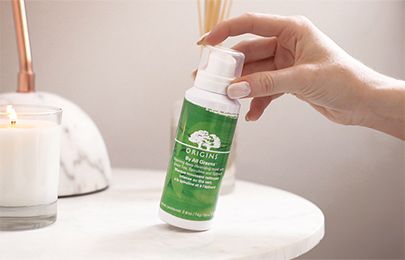 Morning: "My typical morning starts with hot water and a slice of lemon, a quick scan through my emails, and then I always ensure to set aside time before doing my makeup to create the perfect base," she says. "I want to ensure that my skin is just as healthy 10 years from now."
To start her morning with a clean face, she massages a few drops of Korres Golden Krocus Ageless Saffron Elixir Serum onto her skin. The formula is packed with organic Greek saffron, a powerful antioxidant that corrects and reverses signs of aging. "New York isn't always your skin's best friend, so the antioxidant qualities of saffron ensure that my skin is still getting the nutrients it needs," says Fox.
Josie Maran Whipped Argan Oil Face Butter is next. The lightweight, yet rich face cream is instantly hydrating— a total necessity for Fox's always-moving lifestyle. It's formulated with an oil derived from argan nuts, an antioxidant-rich, nourishing key ingredient. "It never fails to leave my skin feeling hydrated for the busy day ahead," says Fox. And, the lack of parabens, sulfates, and phthalates in this vegan, gluten-free, and cruelty-free product make for some serious feel-good beauty. After applying SPF to her fair skin and finishing with makeup, Fox is ready to take on the day with confidence.
Noon: The day has been a busy one – after client meetings and a photo shoot, the Upper East Sider takes the time to put pen to paper (rather, to type away) at a favorite neighborhood cafe.
"I love to pop into some of my local cafes to get some work done - with the help of my usual large iced Americano. I've always loved the coffee shop vibe and the atmosphere seems to actually aid my productivity," she says.
On her way home, she stops by a bodega to grab some fresh flowers for her apartment. "I usually go for roses or tulips and it instantly brightens up my day. It's the little things."
Night: New York may be 'the city that never sleeps,' but beauty rest is essential, and Fox treats her skin to some well-deserved R&R. "Each night before I go to bed, no matter how tired I am or how late it is, I make myself a cup of hot water with lemon and follow each step of my skincare routine. Skincare is THE most important step of the whole process," she says.
By All Greens Foaming Deep Cleansing Mask from Origins is her product of choice. This foamy, multi-purpose mask and cleanser detoxifies, removing impurities without stripping the skin. Think of this paraben-and phthalate-free product as a juice cleanse for your face – it's even formulated with spinach, spirulina, and green tea. "It's the perfect at-home treat!" says Fox. "The next day, my skin is positively glowing."
With her beauty routine done, Fox winds down for the night. No laptop, no email. It's time to rejuvenate, knowing tomorrow will bring a whole new exciting challenge.