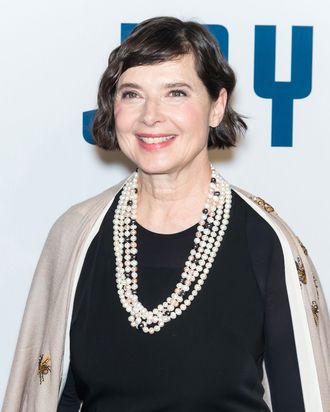 The luminous Isabella Rossellini.
Photo: Gilbert Carrasquillo/Getty Images
The first time I saw Isabella Rossellini, she was an image on a lightbox in Vogue's art department where she was being considered for a cover. Even in that inanimate form, she sparkled with life.
This was the beginning of her somewhat accidental modeling career at 28, a good ten years older than most entry-level models. Not that entry-level models get a Richard Avedon cover on the leading fashion magazine. Lancôme quickly signed her to represent their products in every single ad, in every single market worldwide, a two-year contract that was renewed and renewed and renewed again.
Until it wasn't. At 42, "they let me go," she says. "They told me they needed somebody younger." It was, as she describes it, "a big drama at the time." Now, at 63, she has been brought back to the company. "Isn't it amazing?" she asks, both thrilled and incredulous.
Rossellini's story would warm the heart of anyone who's been jilted for a younger woman. But between rejection and acceptance, she's had several careers — as an actress, as a documentarian, and as an organic farmer. She's about the best example of how to live well and joyfully, and how to embrace aging with more than just grace — to experience it as a great adventure.
Why did you decide to go back to Lancôme?
I didn't decide; they offered it. And it was an irresistible offer. Before, the company needed to unify their image, so I appeared in all the campaigns, all over the world. It was so lucky for me. Between me and Paloma Picasso — who had a fragrance — we invented the spokesmodel.
One of the reasons I was asked to go, at 42, was they needed someone younger. The advertising was aspirational, and even though they have clients of many ages, the desire was for youth.
But it's so strange. I lost the contract when I was 42 and I got it back at 63. The ending with Lancôme was sad, but the opportunity to right it is irresistible. They tell me my name comes up in their market research still. And now I'm new again! There are very few 64-year-olds — I turn 64 in June — representing a cosmetic company.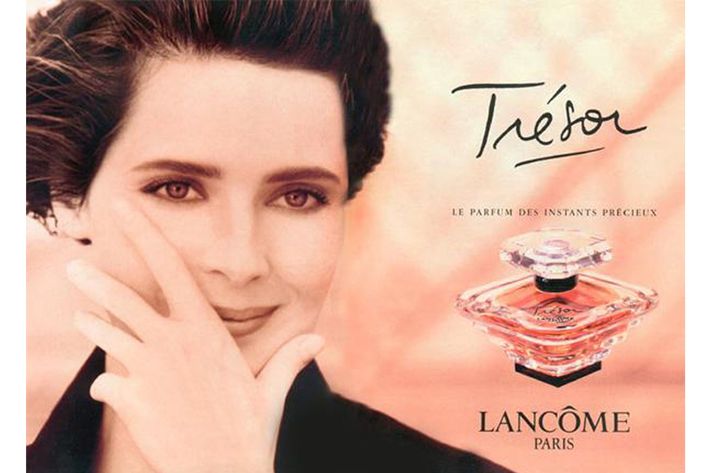 This all started when Lancôme turned 80 and wanted to look back at their DNA. I had so much history with the company; it was present in my life for 40 years with me and my daughter [Elettra Wiedemann, also a Lancôme model].
A new executive who happens to be a woman arrived on a motorcycle, took off her helmet, and this blonde hair came cascading out. It was extraordinary. I asked her, "What happened?" and she said, "Things change." That's it. There was this big drama at the time and now it was so simple. Things change.
The fact that there are women in executive roles at cosmetics companies changed things. Women use makeup for their own pleasure, not just to seduce men. When the executives were all men, they only saw makeup as a seductive tool. But makeup is a game, a pleasure — it's many other things. That part was never expressed, but women executives understand it.
How do you feel about the role of beauty in women's lives now? 
I love that expression from the advertisement, "because I'm worth it." I use makeup because I like it, not because I'm trying to please or seduce or ingratiate.
I wear makeup when I go out at night, there is that element. But every day I put on cream, lipstick, perfume — even around my farm. There isn't anyone here, there isn't a man. Except the chickens. I put it on for myself. I also decorate my home, my table, arrange the flowers. It's something women like to do. We like to make it better. To make something cheerful, comforting, and warm.
How has beauty advertising changed? 
Before, what seemed to be beautiful was an anonymous woman. I had to remove my wedding ring before I was photographed for the ads. None of the advertisements ever used my name. People happened to find out who I was and that I was Ingrid Bergman's daughter. And that made it easier to remember me.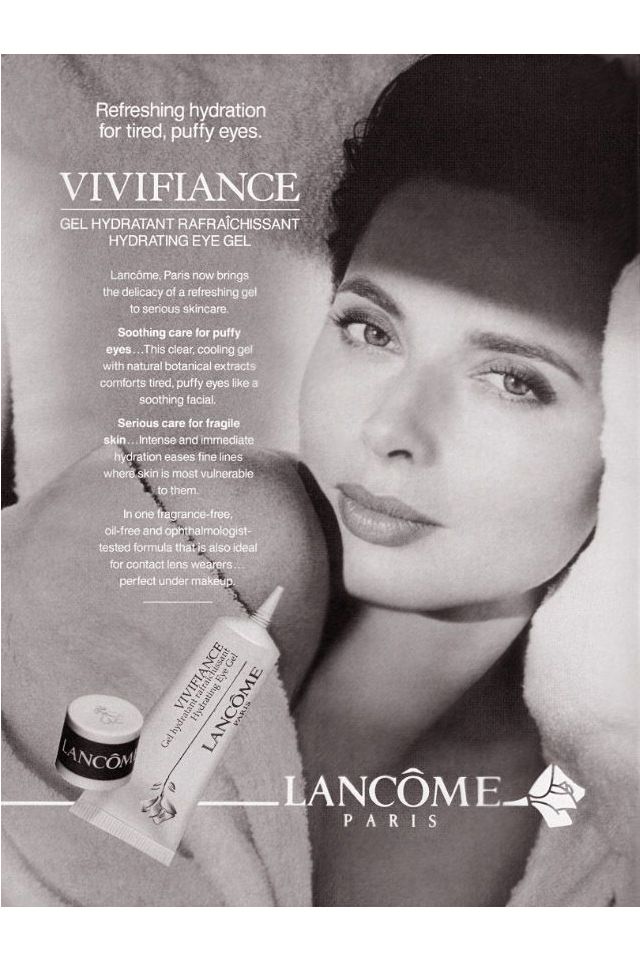 Beauty alone is not enough. We want to know models' names, their personality, their identity. We define beauty differently.
I said to Lancôme, "Aren't you afraid people will say, 'Why do you have this old lady?' And they said 'No, not at all.'" I'm being given a chance in the era of emancipation.
Some of your best movie roles have required a lack of vanity. Was that intentional?
I didn't do it on purpose. In Joy, I play a very vulgar lady. In Blue Velvet, it was something else. It wasn't sexy nudity. I had to be disinhibited. I couldn't think about how I looked. Also, there's a dramatic element in film. And in cosmetics ads, the mood is usually contentment.
How did the cosmetics executives feel about Blue Velvet when it first came out. 
The older generation was like, "What? What have you done?" But as the film acquired a reputation, the older executives who were confused by the film thought that maybe it was okay.
Have your feelings about your looks changed over the years?
I was always, even before, a little stupefied when people said how beautiful I was. I'd say, "Really? I don't know …" I don't look at myself and say, "There's one of the most beautiful women in the world." But I'm happy people have thought that.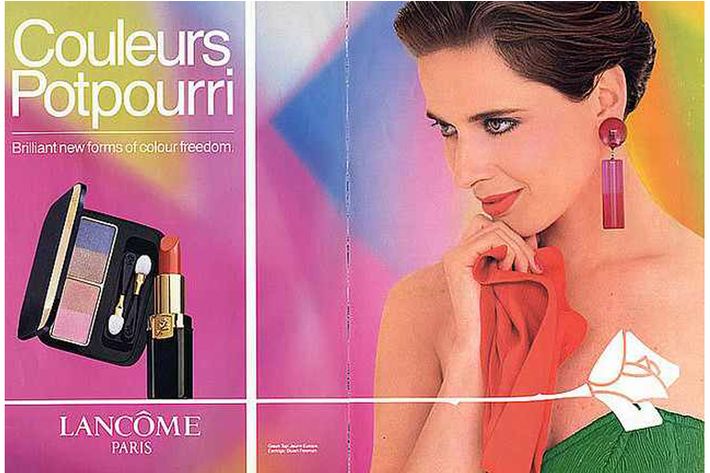 Do we need new lessons about how to age? Do we need more role models?
You look more for role models when you're young. When you're older, you do what you want. That's one of the great things about old age. As you grow older you acquire freedom. It doesn't mean I don't look up at or admire other women. I might look at older women like Jackie Onassis or Maria Callas, women who didn't capitalize on their youth but who capitalized on their elegance. What I really want from the cosmetic industry is that elegance.
You're always supposed to trust yourself and express yourself. But it takes years to get there. That's a wonderful thing about growing old.
We always hear how hard it is to age in Hollywood and in the beauty world, and here you are with all these new projects. What do you think happened?
My mom used to say, sometimes there is an age in between that's really hard for actresses, unless you do theater. From 45 to 60 you're not old enough to play the matriarch, the grandmother, or the witch and not young enough to play the love interest. For seven years, I didn't do a film in America. As soon as I turned 62, everything changed for me. I got Joy. Maybe people saw that and said, "Oh, oh, Isabella Rossellini! I forgot about her." I'm doing a series on Hulu called Shut Eye that's coming out in August. I'm playing a clairvoyant.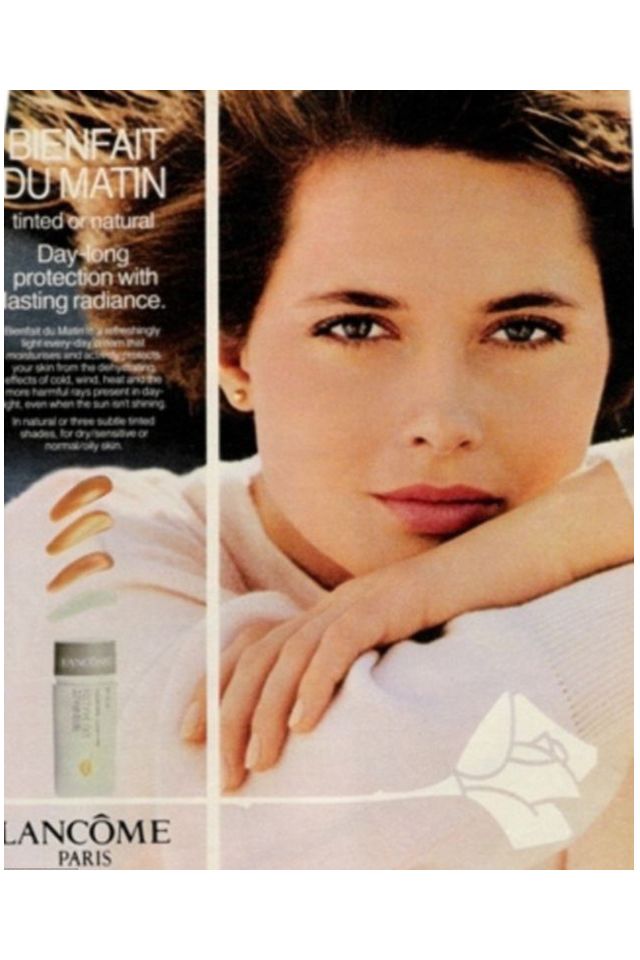 I read somewhere that you once were represented by Donald Trump's modeling agency. Is that true?
I was in an agency that I think Trump bought. He puts his name everywhere, you know. Maybe it was for women to go to his casinos or for Miss America or something.
I never dealt with him. But I did sit next to him at a dinner once. When I saw where I was seated I started to giggle. Donald Trump? But he turned out to be a very nice man. Very nice, but I wouldn't vote for him.
How do you feel about injections and plastic surgery?
I haven't done anything. Some mornings I get up and say, "Forget about it. Let's take advantage of this new technology." But maybe it's cultural; I'm from Europe, and they do it less than Americans. My family, my mom — they didn't do it.
Also, I have an organic farm. It feels like an incredible contradiction to promote organic living and have Botox in my face. I do see a change in the mirror, but I'm not afraid to go out.
I remember something Diana Vreeland said. Joel Schumacher [the movie director] was working as her assistant. He has a long nose, and he grew a beard because he thought that would shrink it. And Mrs. Vreeland was horrified. She said, "If you have a big nose, you have to assume it!"
With wrinkles, you have to assume them. For the moment, that's my strategy. I never have the courage to do anything else. And I have a lack of self-hatred. It seems to be working!