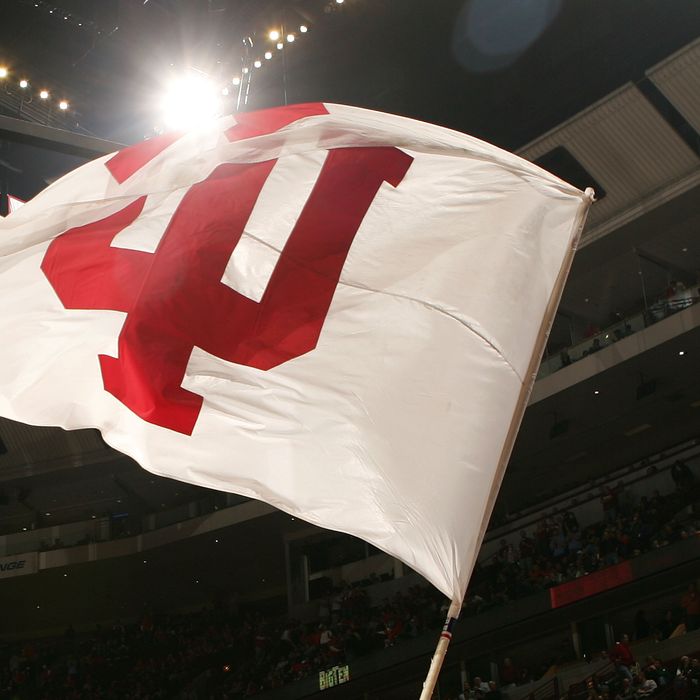 IU says this law is a restriction of academic freedom.
Photo: Jonathan Daniel/2007 Getty Images
After Indiana governor Mike Pence signed House Enrolled Act 1337, a garbage restrictive abortion bill, into law in March, the ACLU and Planned Parenthood filed a lawsuit against the state. Now, Indiana University is following closely behind with its own lawsuit, reports the Indy Star. The university claims that the new law, which is set to take effect July 1, will interfere with its research for neurological disorders, including Alzheimer's.
IU filed a seven-page complaint on May 16 after U.S. Magistrate Judge Debra McVicker Lynch blocked the university's bid to join the ACLU–Planned Parenthood lawsuit, which states the law puts unnecessary restrictions on women who are seeking an abortion. She invited IU to file its own lawsuit, saying the university's involvement would "would unnecessarily complicate this litigation and threaten to delay its resolution," reports ABC News.
IU researchers obtain fetal tissue from the Birth Defects Research Laboratory at the University of Washington, which, according to HEA 1337, would be grounds for a Level-5 felony.
The university calls these restrictions a limit to academic freedom and points out the following in its complaint:
"The law will institute sweeping and unconstitutional prohibitions on the acquisition and sharing of fetal tissue that would irreparably harm the university's ability to conduct important research into Alzheimer's and other devastating neurological diseases."
Read the full complaint here, and keep a watch on Indiana as July 1 inches closer.