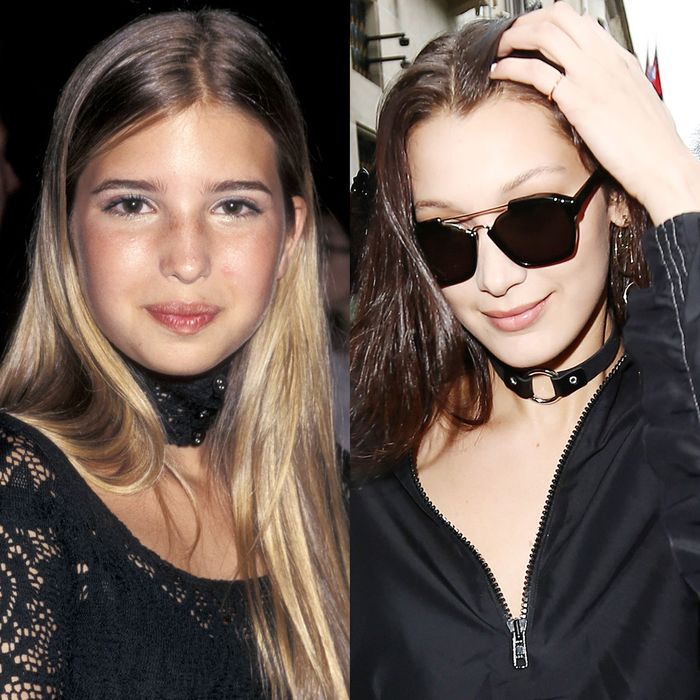 Photo: Getty Images; Splash News
A wealthy real-estate developer and an ex-model give birth to a statuesque blonde daughter who makes an early career for herself as a runway model, spending her formative teenage years posing on red carpets and hobnobbing with celebrities. This sounds like the life of model sisters Gigi and Bella Hadid, but it also describes the early years of businesswoman and potential First Daughter (oh God) Ivanka Trump.
Not only do they share similar origin stories, but the Hadids and teenage Ivanka also dress exactly alike. Here, shocking photographic proof that Ivanka Trump was the original Hadid sister.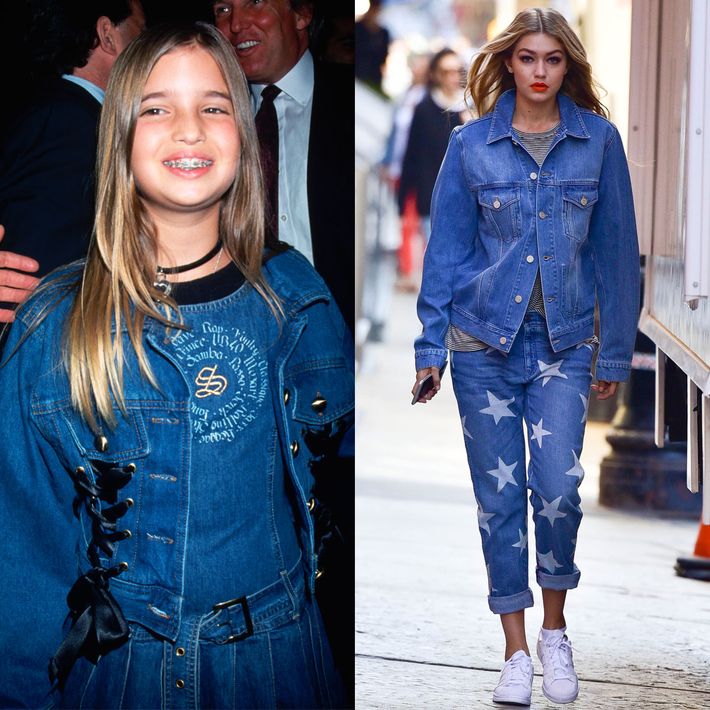 Denim on Denim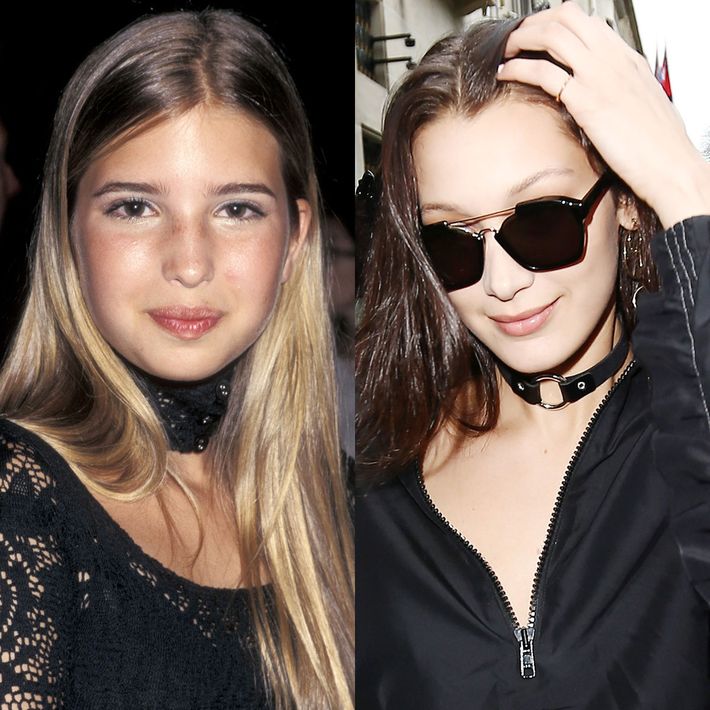 Chokers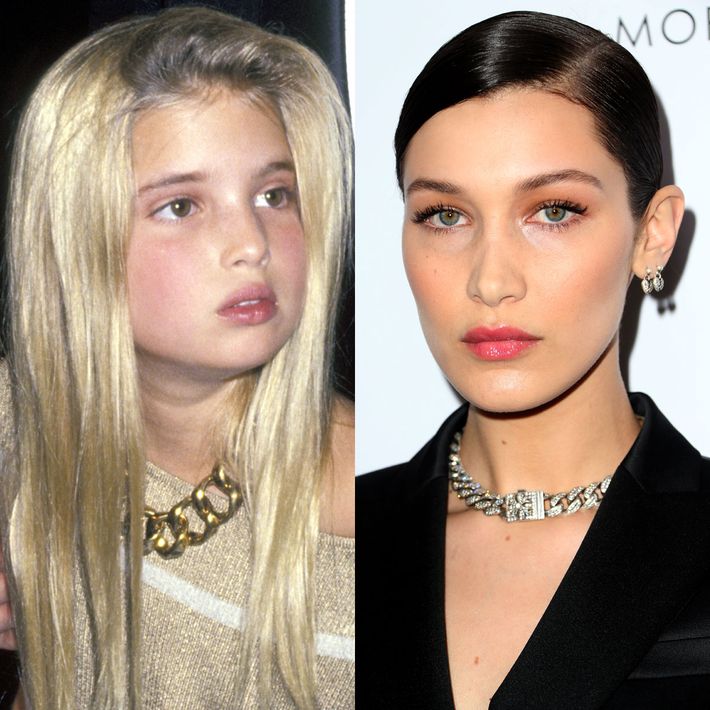 Chain chokers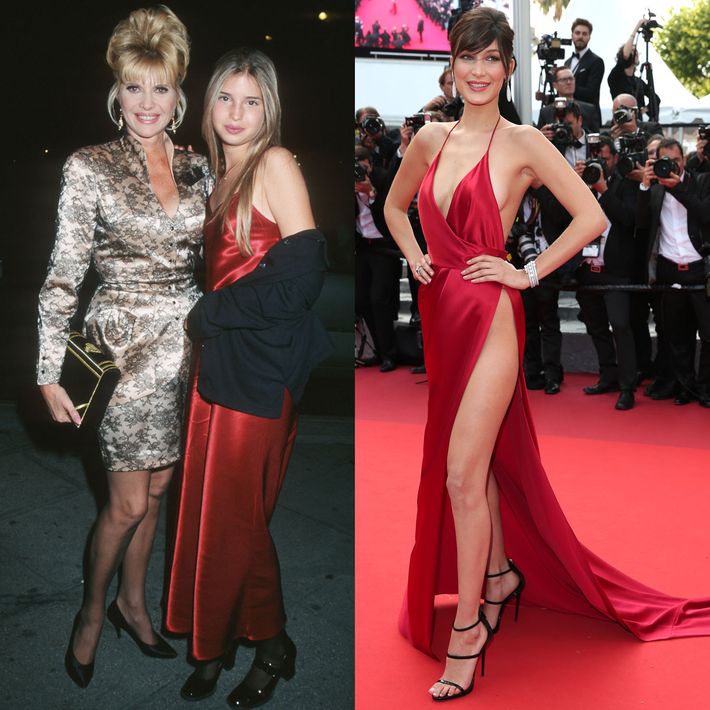 Red satin gowns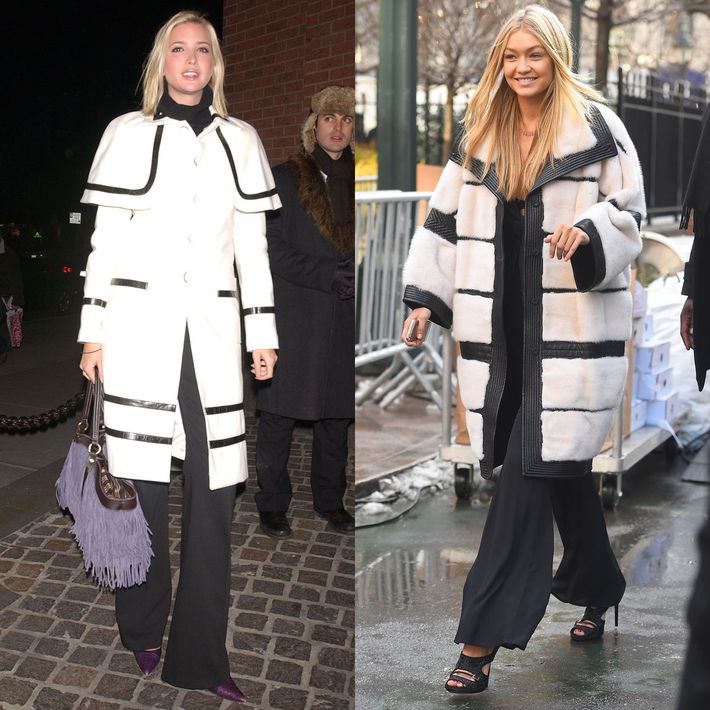 Black-and-white coats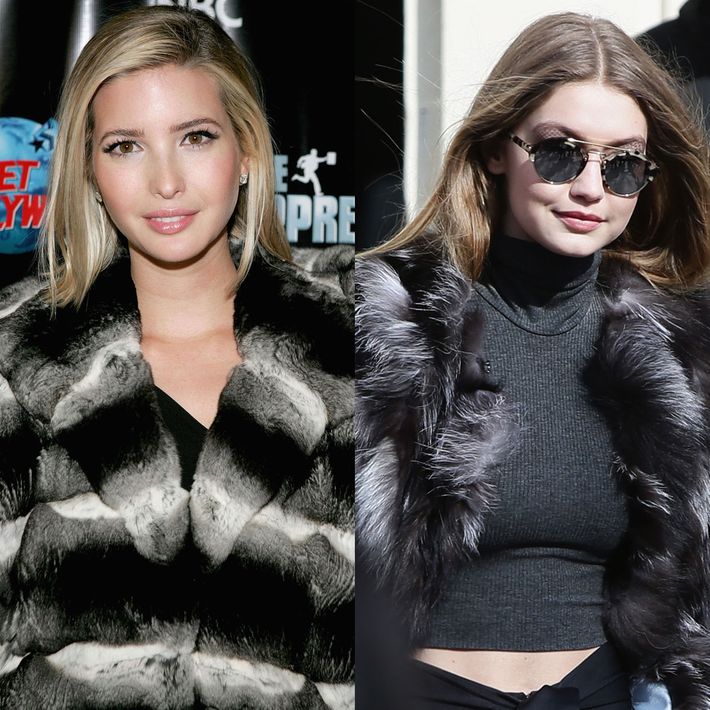 Fur coats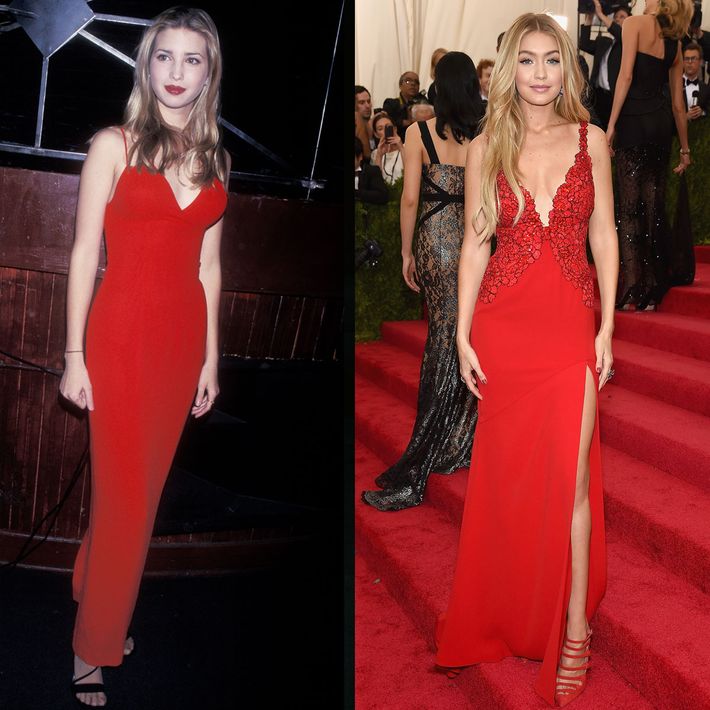 Red gowns with lowcut necklines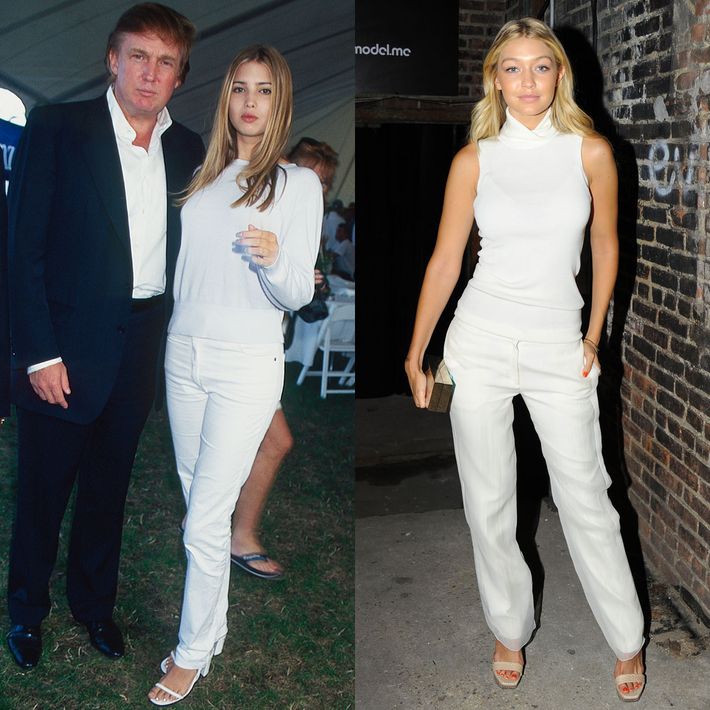 Monochrome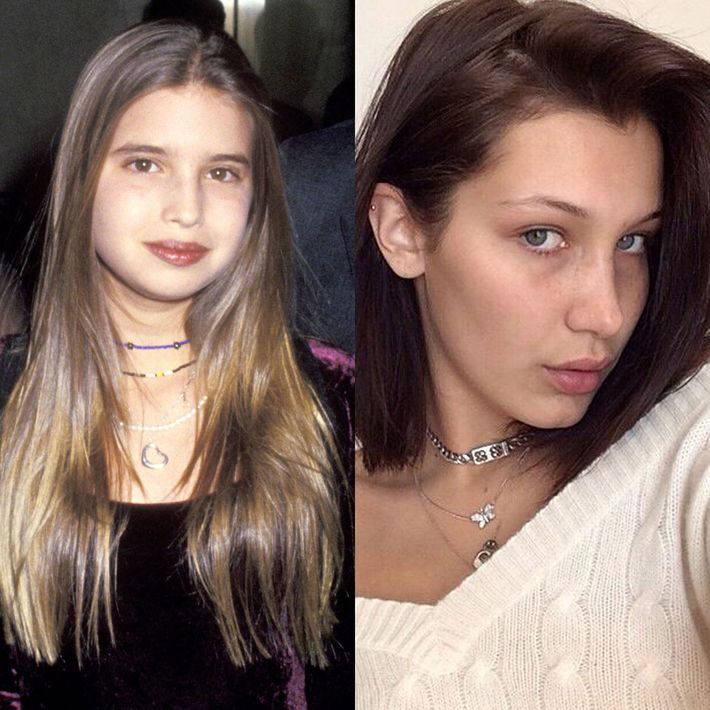 Layered necklaces