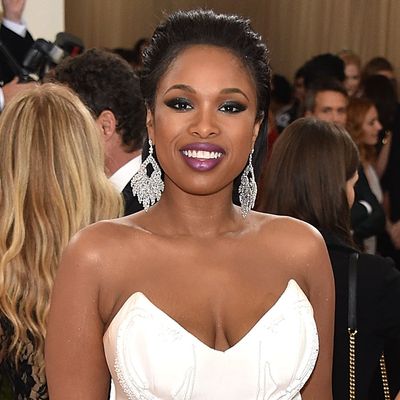 Jennifer Hudson. Photo: John Shearer/Getty Images
Jennifer Hudson wore a white H&M gown to the Met Gala, and though it wasn't quite as Cinderella-esque as Claire Danes's light-up dress, it certainly held its own. And she had all of the photo moments to prove it. Ariana Grande had quite the tulle ensemble at the Time 100 gala last week, but J.Hud's Met Gala–tulle game might have just won out.
Warning: Dress may be larger than it appears:
Yep, the dress is still there:
Still hiding behind the tulle:
The "you can't see me" pose:
Son in tow:
Cinderella kicks off her magic slippers:
What a night for a gal and her dress.