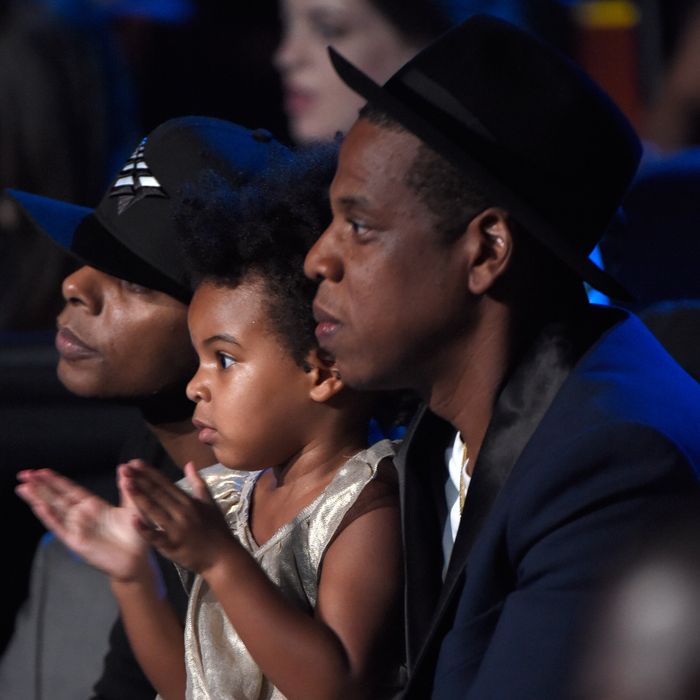 Blue Ivy and Jay Z in 2014. Photo: Kevin Mazur/MTV1415/WireImage
While Beyoncé was onstage slaying during her Tampa performance, Jay Z and Blue Ivy were doing some quality performing of their own. Amid all of the Lemonade chatter, one thing is clear: These two are gonna keep on dancing.
TMZ posted footage of what appears to be a far-away Jay and Blue doing a daddy-daughter dance during "End of Time" on Friday. It's never too early to practice those steps with dear old dad.
Won't be long till Blue brings those moves in front of the curtain.