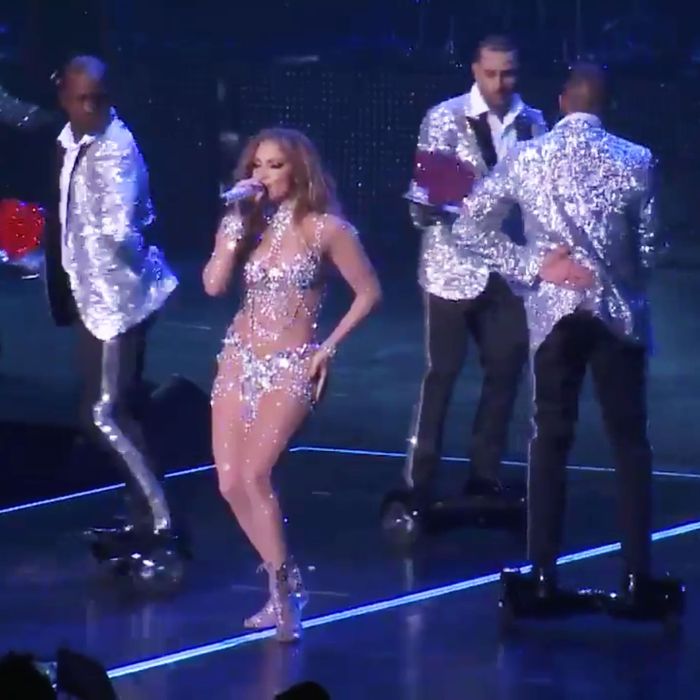 Photo: Courtesy of Twitter/JLo
During a performance of "Love Don't Cost a Thing" at Jennifer Lopez's "All I Have" residency at Caesar's in Las Vegas last night, dancers emerged onstage riding SideKick Wheels hoverboards.
Lopez later tweeted this clip, linking to the website where the hoverboards can be purchased, proving that everything is turning into a series of a live-sponsored Instagram posts. Perhaps soon dancers will be sipping detox tea live onstage.