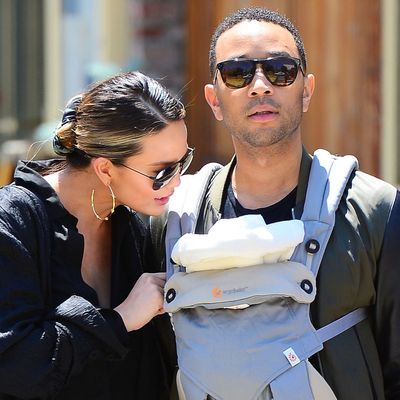 Photo: Raymond Hall/Getty Images
John Legend is willing to share all the baby duties with wife Chrissy Teigen — including facing internet shaming, as he famously tweeted.
So at the opening of the play Turn Me Loose, which Legend produced, the Cut thought it only fair to ask the Oscar-winning musician what everyone asks his wife: How is he getting his post-baby body back?
He roared with laughter. "It's been tough!" he said. "It's been tough."
Teigen declined to speak to reporters at the opening, but, uh, she looked terrific just a month after giving birth to daughter Luna.