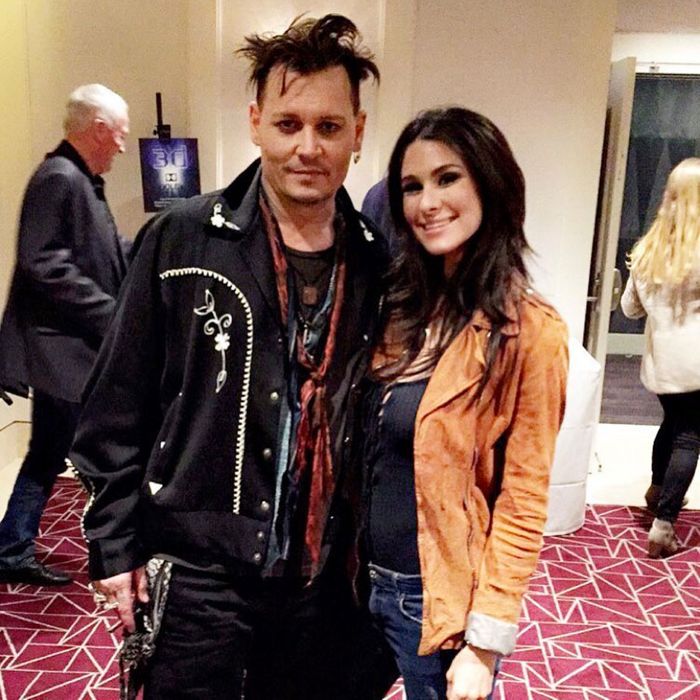 Johnny Depp's haircut makes you go hmmmm.
Photo: Courtesy of Instagram/brittanyfurlan
Well, we had a good run. Johnny Depp's hair used to look like this: not great, but totally fine. And now, it looks like that, as seen in a post by Instagram fan @BrittanyFurlan (and found by LaineyGossip). Angelica's doll from Rugrats, tube sponges, black trumpet mushrooms: These are all things that look like what is on his head. As Depp once said, "Declare everything when you enter Australia." So under what category does this headpiece go on the customs form?