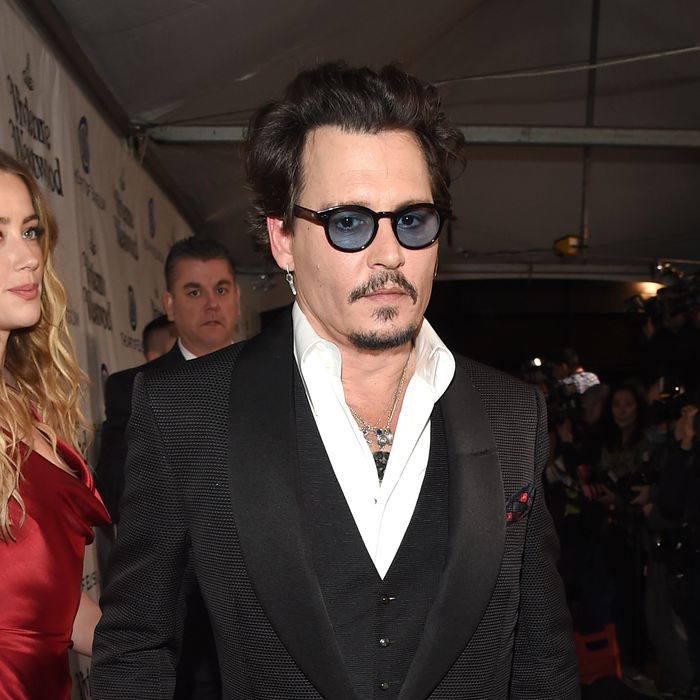 Johnny Depp. Photo: Jason Merritt/Getty Images for Art of Elysium
Photo: Jason Merritt/2016 Getty Images
When news came out of Johnny Depp and Heard's divorce, sure, there was some talk about that whole dog-smuggling-Australia thing. But in all seriousness, the news came at a pretty somber time, just days after Depp's mother died.
Here is the statement his rep sent to E! News, which is a long way of saying, "We hope this whole thing won't be news soon":
"Given the brevity of this marriage and the most recent and tragic loss of his mother, Johnny will not respond to any of the salacious false stories, gossip, misinformation and lies about his personal life. Hopefully the dissolution of this short marriage will be resolved quickly."
But really — respect, people.