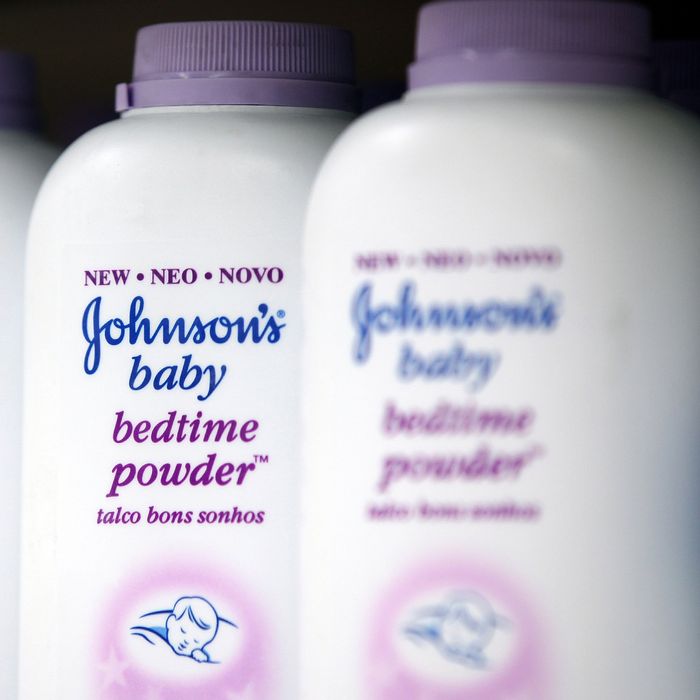 Photo: Bloomberg/Getty Images
Johnson & Johnson lost its second lawsuit this year over claims that adult women using its baby powder on their vaginas developed ovarian cancer.
A 62-year-old South Dakota woman said she used Johnson & Johnson's powder and Shower-to-Shower product for feminine hygiene for decades, and she developed ovarian cancer in 2011; she had a hysterectomy and other surgeries, and her cancer is now in remission.
Her suit claimed that the company was aware of the possible link between talcum powder and ovarian cancer and didn't warn customers about the potential dangers of using it on their genitals. The jury awarded her $5 million in compensatory damages and $50 million in punitive damages.
In February, a jury awarded $72 million to the family of an Alabama woman who died from ovarian cancer after using the same products. J&J is facing more than 1,000 other cancer lawsuits over talc-containing powders that it marketed to women. (In the '80s, 70 percent of baby-powder users were adults.)
Studies on the topic have mixed results and there is not a medical consensus. The company maintains that the cosmetic talc in its baby powder is safe to use, but it does also sell cornstarch-based formulas. Johnson & Johnson plans to appeal this verdict.