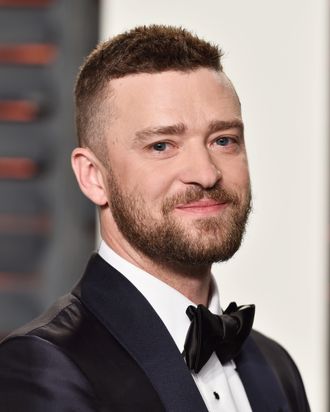 Justin Timberlake. (NP: poop.)
Photo: Pascal Le Segretain/Getty Images
During a stop on the never-ending promotional tour for his upcoming animated feature Trolls (which does not come out until November!) Justin Timberlake revealed that he is almost constantly covered in shit. He gifted the world this pleasing image while discussing parenting Silas, 13 months, on the radio with Carson Daly. 

"I've never had more poop on my person!" he exclaimed. "I was talking with someone the other day and they were like, 'Well, I have a dog!' I'm like, 'Dude, when you have a kid, you just get in there, man!'"
Perhaps this is karma for being rude.