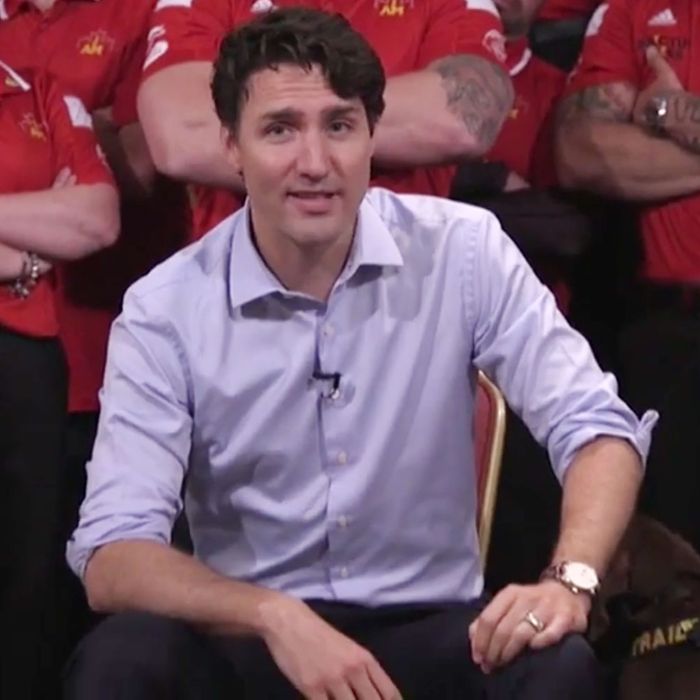 Photo: justintrudeau/Twitter
President Barack Obama, First Lady Michelle Obama, Prince Harry, and even Queen Elizabeth II have been engaging in some good-natured trash-talking before their countries compete in the upcoming Invictus Games.
Canada, who's also taking part in the sporting event for injured veterans, has been quiet so far — until Monday afternoon, when Prime Minister Justin Trudeau took to Twitter to call them all out.
Flanked by his countrymen, Trudeau dropped down to give a push-up–mic-drop combo for all the world to see.
We get it, Justin. You're hot.