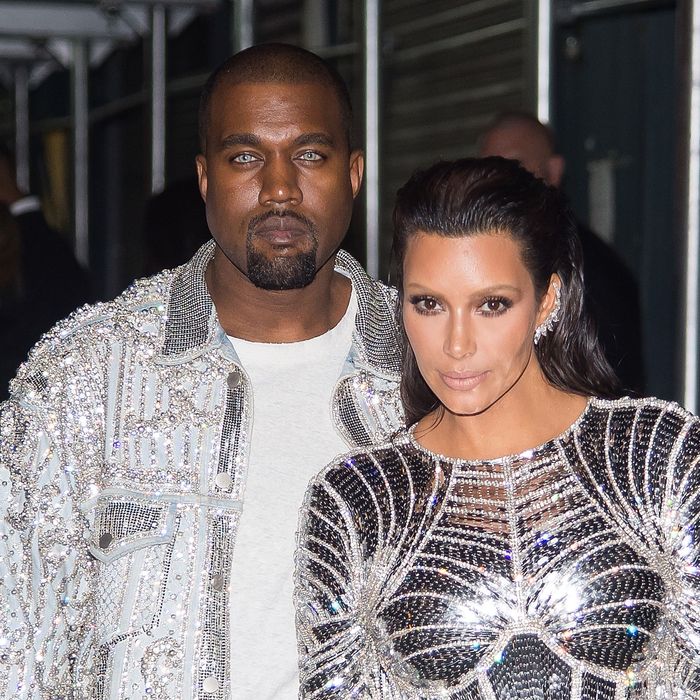 Happy Mother's Day!
Photo: Michael Stewart/2016 Michael Stewart
Never one to forgo an over-the-top gesture of love, Kanye West has outdone himself for Mother's Day. Kim Kardashian posted a short video of the situation in her living room this morning, where she and North West found a whole slew of violinists in fluffy ballerina gowns playing "Tomorrow" from Annie.
Let's not forget the time that Kanye got Kim over 150 presents for Christmas, or that time he threw a fashion show–slash–album launch at Madison Square Garden. If he ever gets Kim a bouquet of daisies or allows North to make one of those uncooked pasta découpage things, well, the writing will be on the wall.